Guess Who Is Voicing Who In Lego DC Super Villains!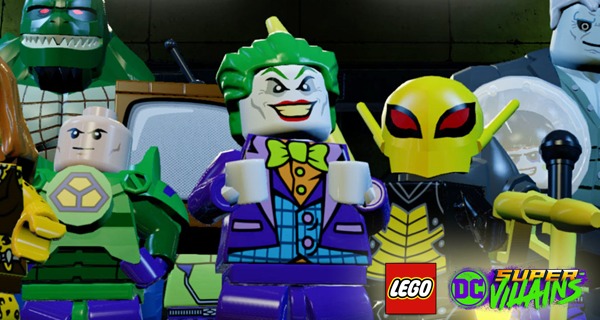 Where is the Justice League? For some reason, they have gone missing, and the planet badly needs them. Who will save the world in their absence? No need to fret as the Injustice League led by the Joker himself is here. They are not the typical superheroes but they will get the job done and send back the notorious Justice Syndicate to their parallel universe.
The voice actors for the game is not just any voice actors. An A-List of Voice actors was provided for the game, check out the list below:
Mark Hamill (The Joker)
Michael Ironside (Darkseid)
Kevin Conroy (Batman)
Fred Tatasciore (Clayface, Doomsday, Killer Croc)
Gina Torres (Superwoman)
Brandon Routh (Shazam)
Gilbert Gottfried (Mister Mxyzptlk)
Mark Rolston (Deathstroke)
Scott Porter (Aquaman)
Julie Nathanson (Silver Banshee)
Michael Rosenbaum (Flash)
Tara Strong (Harley Quinn)
C. Thomas Howell (Reverse-Flash)
Cissy Jones (Lois Lane)
Clancy Brown (Lex Luthor)
Wally Wingert (Riddler)
Tasia Valenza (Poison Ivy)
Tom Kane (Commissioner Gordon)
Lex Lang (Deathstorm)
Travis Willingham (Superman)
JB Blanc (Penguin, Ra's al Ghul)
Eric Bauza (Mister Freeze)
Lego DC Super Villains will launch on October 19th for PC, PlayStation 4, Xbox One and Switch.