Hitman 2 Editions | Check Them Out Here!
Hitman 2 is launching very soon for PC, PlayStation 4 and Xbox One and if you are excited to make the purchase, you can check out the different editions available for the game.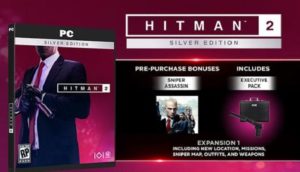 First off is the Standard Edition that would, of course, come with the game. For those who were able to pre-order it, it will come with the Sniper Assassin mode.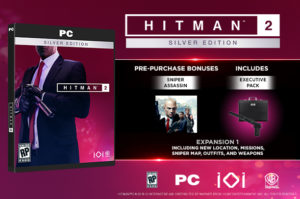 Next is the Silver Edition which comes with the game, the Sniper Assassin Mode plus the Exclusive Pack that comes with a pistol, briefcase and Expansion 1 bringing a new location, new missions, outfit, weapons, and sniper map.
The third edition is the Gold Edition, this has everything that the Silver Edition has plus access to Expansion 2 with the new location, new missions outfit, weapons, and sniper map.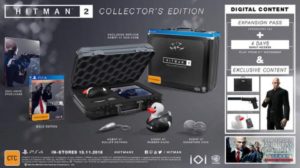 The last one is the Collectors Edition, this will come with everything in the Gold Edition plus a concussive rubber duck and a new suit. There will be physical items as well like the replica of Agent 47's gun case, bullet keyring, rubber duck, plus the signature coin.