Microsoft E3 2017 aankondigingen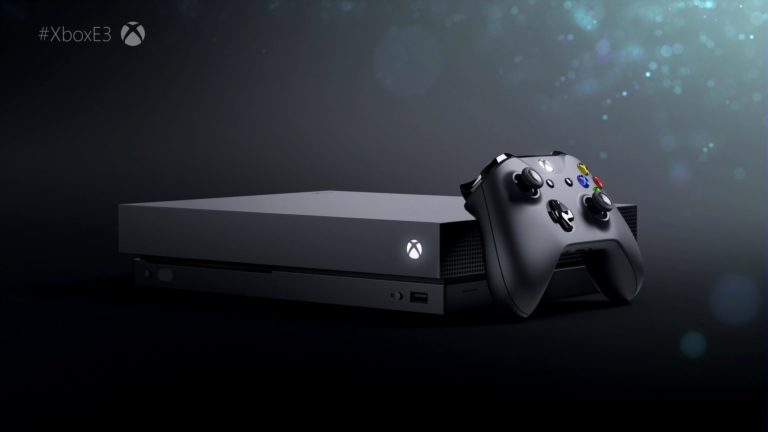 De Microsoft E3 2017 pers conferentie is er één die vol zit met geweldige en opwindende onthullingen! De nieuwe Xbox is openbaard, met alle sappige details die je nodig hebt! PLUS! Bekijk een paar games die de volgende maanden op Xbox komen! Neem een kijkje in elk van ze hieronder!
Microsoft E3 2017
Project Scorpio is nu Xbox One X
Ja, dat klopt! Microsofts aankomende console, die eerst Project Scorpio heette, heet nu Xbox One X. Hij is volgens Gamespot de meest krachtige console van Microsoft op het moment.
Het is uitgerust met een 8-core CPU, een six-teraflop GPU en 12GB van GDDR5 RAM.
Het geeft een 4K resolutie, en voert supersampling uit op 1080p displays
Het is de kleinste Microsoft console op het moment
De Xbox One X komt beschikbaar op 7 november 2017, voor 500$ in de US. Voor andere gebieden geldt: £449, €499, CA$599, en AU$649.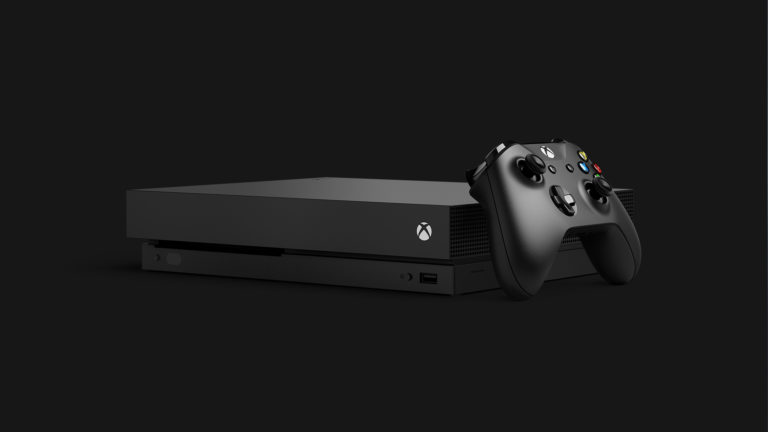 Andere Xbox-gerelateerde aankondigingen
Hier zijn alle andere aankondigingen die gerelateerd zijn aan de Xbox:
De Xbox One Backwards Compatibility functie zal uitbreiden, wat betekend dat het nu ook originele xbox games ondersteunt bovenop de xbox 360 games die momenteel speelbaar zijn op de console. Deze functie wordt later dit jaar toegevoegd.
Microsoft geeft 4K updates aan vijf "first-party games": Gears of War 4, Forza Horizon 3, Killer Instinct, Halo Wars 2, en Minecraft. Dit is zo omdat deze games op 4K zullen runnen als deel van het Xbox One X Enhanced programma.
Buiten de genoemde 5 games, krijgen meer dan 30 derde-partij games ook gratis patches voor 4K steun voor Xbox One X. Een paar van de games zijn: Rocket League, Final Fantasy XV, Ghost Recon Wildlands en Resident Evil 7.
Anthem
Terwijl die op de Xbox One X draaide, is de gameplay voor Biowares nieuwe IP, Anthem onthuld.
Assassin's Creed Origins
Ubisofts Assassin Creed Origins, waarvan bevestigd is dat die in Egypte wordt ingesteld, is aangekondigd. Zal uitkomen op 27 oktober 2017 en bevat 4K gameplay voor Xbox One X.
Assassins Creed Origins verteld het verhaal van de laatste Madjay genaamd Bayek. Bayek is ook de beshermer van zijn eigen gemeenschap. De game zal dit keer ingewikkeldere RPG elementen hebben. De gevechten zouden veel overeenkomen met die van Dark Souls, maar de nadruk is meer gelegd op het pareren. Ook is er een slow motion spring beweging wanneer je een boog gebruikt. Onder de vervoersmiddelen is ook een kameel die je kan bereiden. En een roofvogel helpt je om gebieden te verkennen die belangrijk voor je zijn.
Black Desert Online
De MMORPG Black Desert Online zal zijn exclusieve console versie lanceren voor Xbox One. Later wordt het ook beschikbaar op Xbox One X. De launch wordt verwacht begin 2018.
Crackdown 3
Crackdown 3 is een open wereld actie-avontuur game die op 7 november voor PC en Xbox One uitkomt. De trailer die Terry Crews kenmerkt is onthuld.
Dragon Ball FighterZ
Gepland voor uitgave in het begin van 2018, Dragon Ball FighterZ heeft beschikking tot 3v3 brawls in 2D. Kijk uit naar vechters zoals Goku, Majin Buu, Cell, Frieza, en meer van je favoriete Dragon Ball karakters!
Forza Motorsport 7
Forza Motorsport 7
is klaar voor uitgave op 3 oktober, en komt beschikbaar op Xbox One en PC. En kort daarna ook op Xbox One X. Een paar van de gamekenmerken zijn:
Meer dan 700 autos, inclusief 2018 Porsche GT 911 2RS
De Hafeet Mountain Pass
Een dynamische weer systeem
ID@Xbox Games
Dit zijn de games die onder naam van ID@Xbox Games worden onthuld:
Cuphead – komt uit op 29 september voor PC en Xbox One. Deze 2D platformer is een Play Anywhere op Xbox en Windows 10.
Deep Rock Galactic – Door het team van Goat Simulator en Sanctum, nu ook Deep Rock Galactic, een schieter game die exclusief voor Xbox One zal zijn. De kenmerken zijn team gebaseerde gevechten met een beetje crafting.
Ori and the Will of the Wisps
– Dit is het vervolg op Ori en het Blinde Bos. Er is nog geen release datum bekend gemaakt, maar wel is er een film trailer geopenbaard.
The Last Night en The Artful Escape – Deze twee indie games zijn binnenkort ook op Xbox One. De release datum is nog niet bekend gemaakd.
Tacoma – Na de vertraging van afgelopen jaar, Heeft Tacoma eindelijk een release datum, namelijk 2 augustus. Het komt beschikbaar op PC en Xbox One.
Super Lucky's Tale
– Dit is een Xbox Play Anywhere game die uitkomt op 7 november.
Life is Strange: Before The Storm
Eindelijk weer een Life is Strange game! Het eerste deel komt 31 augustus. De serie zal 3 delen gaan tellen, met karakters uit de vorige Life is Strange game.
Metro: Exodus
Metro: Exodus
is het vervolg op Metro: Last Light. Het zal worden uitgegeven op 2018 op alle platforms, inclusief de PlayStation 4. De game kenmerkt een open wereld, de eerste in de series.
Minecraft
Microsoft heeft aangekondigd dat Minecraft een cross-play functie krijgt. Dan kan je tussen de verschillende platforms, zoals PC, Nintendo switch mobiel en VR spelen.
In deze update komt ook een nieuw pakket, die naar verwachting verbeterd beeldmateriaal en grafische effecten zal hebben. Een paar van deze verbeteringen "dynamische schaduwen, bliksem dat door de mist shiet, beweging in bladeren en gras, nieuwe textures voor mobs en dorpelingen, richting verlichting, duidelijkere randen, en meer" zoals de maker al zei.
PlayerUnknown's Battlegrounds
Xbox One spelers, verheug je! De hit Battle Royale PC game PlayerUnknown's Battlegrounds komt eindelijk naar Xbox One! De game wordt later dit jaar gelanceert. Later komt het ook naar de Xbox One X met 4k en HDR support.
Sea of Thieves
De multiplayer piraat game Sea of Thieves, die gepland was voor 2017 is uitgesteld naar 2018, heeft Microsoft aangekondigd. Een uitgebreide gameplay video is onthuld tijdens het event.
State of Decay 2
Het vervolg op de open wereld zombie-survival game State of Decay is bevestigd uit te komen in de lente van 2018. Microsoft breidt de gameplay uit met focus op co-op.