Nieuwe Age of Empires 4 Balans Patch maakt het de beste RTS
Relic Entertainment heeft de eerste patch van 2022 voor Age of Empires IV uitgebracht en deze richt zich op balans veranderingen en bug fixes.
Door  
  Daniel  |  

  Sir_Magnetron
WAT ZIT ER IN DE NIEUWE AGE OF EMPIRES 4 PATCH?
---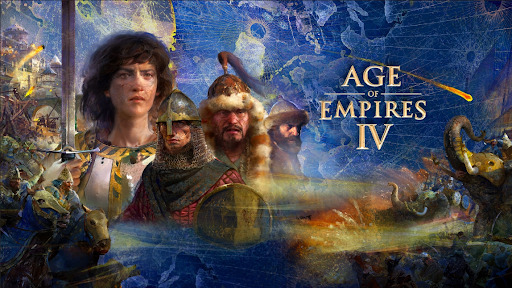 Er is veel om in te springen, dus laten we eens kijken waar de nieuwe patch over gaat.
AoE Patch 10257 Opmerkingen::
Regulier:
Het spelersaantal is met 67% verhoogd om sneller matches te vinden en de kwaliteit van de match-ups te verbeteren.

Verkenners bewegen nu 35% langzamer als ze karkassen dragen.

Ruiteruitrusting is verhoogd van 1 naar 2 voor niveau II-IV.
HRE:
Speerdragers activeren Spearwall correct.

Prelaat zal niet langer vastzitten bij het inspireren van andere eenheden.
Rus:
Paarden boogschutters vallen langzamer aan en de vuursnelheid is veranderd van 2.0 naar 2.5.

Paarden boogschutters zullen niet langer extra aanvalssnelheid en schade krijgen van brandende pijlen.

Krijger Monniken bewegen 25% langzamer als ze relikwieën dragen.
Mongols:
Start hout verminderd met 50.

Buitenpost kosten is verhoogd tot 100 hout.

Je kunt niet langer meerdere Ovoos bezitten door uitbuiting.

Het Mongoolse Khaganaat paleis is nu correct verpakt.
Delhi Sultanate:
Speerdragers activeren Spearwall correct.

Moskeeën verhogen niet langer de Keep tech tijden.

Onderzoekstijd met Piety base teruggebracht tot 135 seconden van 600.

Explosive

basis onderzoek tijd verhoogd naar 900 seconden van 300.

Chaser Cannons onderzoekstijd verhoogd tot 1350 seconden van 450.

Hardened Spearman

onderzoekstijd teruggebracht van 210 naar 105 seconden.

Sanctity basis onderzoekstijd teruggebracht tot 210 seconden van 300.

Kruidengeneeskunde onderzoekstijd teruggebracht tot 180 seconden van 300.

Honed Blades onderzoekstijd teruggebracht tot 300 seconden van 1350.
Chinese:
Kosten

Fire Lancer

verhoogd naar 120F/20W/20G van 80F/20W/20G.

Fire Lancer bonus schade vs. afstandseenheid type verwijderd.

De gezondheid van Fire Lancer III is verhoogd van 135 naar 155.

Fire Lancer III geladen wapen AoE brengt nu 50% schade toe aan omringende eenheden in plaats van 100%.

Fire Lancer III fakkel schade verminderd tot 36 van 51.

Fire Lancer

IV gezondheid verhoogd tot 180 van 160.

Fire Lancer

IV wapen schade verlaagd naar 13 van 15.

Fire Lancer IV geladen wapen schade verminderd tot 23 van 25.

Fire Lancer IV geladen wapen AoE brengt nu 50% schade toe aan omringende eenheden.

Fire

Lancer IV fakkel schade verminderd tot 40 van 55.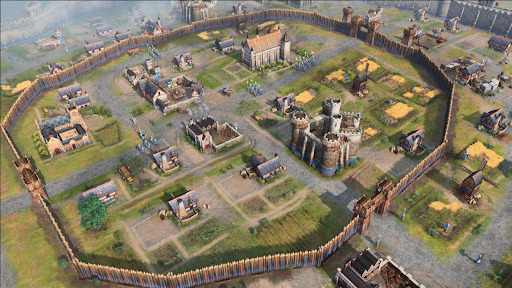 De nieuwste Age of Empires IV patch is ontworpen om de competitie te verbeteren en een eerlijke en leuke ervaring te bevorderen op alle vaardigheidsniveaus.
---
---
KOOP AGE OF EMPIRES 4 GOEDKOPE CD KEY BIJ ALLKEYSHOP
---
Voor al het laatste videogame nieuws, trailers, en de beste deals, zorg ervoor dat je ons bookmarked.
Je kunt de beste en goedkoopste online deals vinden voor goedkope Age of Empires IV CD keys, game codes, gift cards, en antivirus software van de geverifieerde CD key verkopers op onze winkel pagina's.
RELEVANTERE ARTIKELEN
---