15 van de beste sportgames en vergelijk de prijzen
Bijgewerkt op Augustus 2021
"Wil je een Sport Games spelen, maar weet je niet welke je moet kiezen?
Gelukkig is Cdkeynl er om je te helpen met deze top 15 van de beste Sportgames!"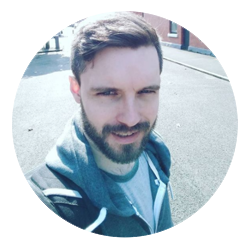 Door  Daniel   

  Sir_Magnetron
---
---
---
Wat zijn de Top 15 Sport Games 2021?
---
 PS5 / PS4 / Xbox One / Xbox Series X
---
Beleef het Horizon-leven terwijl je deelneemt aan het grootste autofestival ter wereld, dit keer in een prachtige recreatie van Groot-Brittannië. Zie de seizoenen veranderen, elk seizoen brengt een andere rijervaring met zich mee. Er zijn meer dan 450 auto's om te verzamelen, aan te passen en mee te racen, plus talloze in-game activiteiten om je het Horizon-leven te laten leiden zoals jij dat wilt. Forza Horizon 4 is verbeterd voor de Xbox One X en beschikt over 4K Ultra HD-resolutie en HDR-ondersteuning op de topconsole. Forza Horizon 4 is een Xbox Play Anywhere-titel. Als je het voor Xbox One koopt, krijg je ook toegang tot de pc-versie. Het ondersteunt ook cross-platform spelen.
---
PS5 / PS4 / Xbox One / Xbox Series X / Nintendo Switch
De meest realistische voetbalfranchise keert groter en beter dan ooit terug. Speel in nieuwe competities en voer gloednieuwe vaardigheden en vieringen uit. Spelstanden zijn onder andere FUT, Kick-Off, Pro Clubs, Co-op Seizoenen, Volta Football en Carrière.
---
De beste voetbal management simulator keert terug voor een nieuw jaar met verbeterde statistieken, match engine, en gloednieuwe manieren om te communiceren met het bestuur, fans, pers, en spelers. Kruip in de huid van een van de 2500 beschikbare clubs uit 50 landen, of creëer je eigen club en leid je team naar glorie. Creëer tactieken, ga op zoek naar spelers en personeel, doe verzoeken aan het bestuur, praat met je spelers, leid teamgesprekken, en bekijk wedstrijden in 3D of 2D.
---
 PS4 / Xbox One / Xbox Series X
Doe mee aan hectische en intense trefbalgevechten met je team in razendsnelle teamgebaseerde wedstrijden. Gooi, vang en ontwijk ballen, en versterk je aanvallen door ze door te spelen naar je teamgenoten. Pas je uiterlijk, uitrusting en houding aan en speel zweefvliegtuigen, voertuigen en taunt-animaties vrij.
---
Xbox One / Xbox Series X / Nintendo Switch
---
 PS5 / PS4 / Xbox One / Xbox Series X
Leef het leven van een straatracer en neem deel aan erkende races, illegale straatraces in de nacht, en ontsnap aan de politie door je een weg te driften, springen en smashen om nummer één te worden. NFS Heat bevat meer dan 120 auto's van meer dan 30 fabrikanten, een verhaallijn en unlocks zoals graffiti, prestatie-upgrades en klassementen.
---
PS4 / Xbox One / Xbox Series X
De nieuwste officiële Blancpain GT Series-racegame bevat de seizoenen 2018 en 2019 in fotorealistische weersomstandigheden en motion-capture animaties. Ervaar realistische simulatie met een systeem dat bandengrip, aerodynamische impact, motorparameters, ophangingen en elektronicasystemen en realistische omgevingseffecten nauwkeurig nabootst. Speel in meeslepende singleplayer met de speltypen Career, Championship en Free Play of geniet van het geavanceerde klassementssysteem voor meerdere spelers dat coureurs beloont en eerlijk spel bevordert in online competities.
---
PS5 / PS4 / Xbox One / Xbox Series X / Nintendo Switch
Speel met de PGA Tour Pro's en domineer de green op levensechte banen om FedExCup kampioen te worden. Maak je MyPLAYER, pas je parcours aan en leer je spel te spelen en te beheersen met realtime tutorials en shot-suggesties. Speel lokale en online multiplayer in meerdere speltypen, waaronder Stroke Play, Skins en 4-Player Scramble.
---
PS5 / PS4 / Xbox One / Xbox Series X
F1 is terug met de meest realistische game in de franchise tot nu toe, met volledig nieuwe circuits, graphics, speltypen en physics. Speel casual of competitief in speltypen met kortere seizoenen, Formule 2, een carrièremodus van tien jaar en alle officiële teams en coureurs uit het F1-wereldkampioenschap van 2020. Kwalificeer je voor evenementen in online kwalificaties, bekijk eSports-evenementen, en daag zelfs een vriend uit met de terugkeer van split-screen. F1 2020 is de nieuwe standaard voor racegames.
---
Het spel bevat zes verschillende banen, elk met 18 holes. De kaarten zijn Grassland, Winterland, Graveyard, Mines, Pirates Cove, en Jade Temple. De kracht waarmee je de bal raakt hangt af van de snelheid waarmee je de muis beweegt, zodat je precieze schoten kunt maken. Er zijn meer dan 2.000 plaatsbare voorwerpen die je kunt gebruiken in de multiplayer-editor van het spel.
---
 PS5 / PS4 / Xbox One / Xbox Series X
Rij hard en sterf als laatste in deze full-contact race-ervaring zonder regels. Verwacht epische crashes, nek-aan-nek gevechten tot aan de finish, en once-in-a-lifetime momenten. Overleef de unieke race-ervaring met levensechte physics, unieke auto's die aan flarden zijn geschoten en een soft-body damage-model. Upgrade het pantser van je auto, versterk je auto met zwaar ijzer en balanceer het gewicht in een poging om prestaties en schade op elkaar af te stemmen. Speel de campagne, overleef uitdagingen, of sloop je vrienden in sloop dominantie. Wreckfest is de ultieme speeltuin.
---
---
Dirt Rally 2.0 daagt je uit op een groot aantal iconische rallylocaties over de hele wereld, waaronder Spanje, Nieuw-Zeeland en Australië. Je instincten worden op de proef gesteld, net als je vermogen om de krachtigste terreinwagens ooit te besturen. De game bevat acht officiële circuits uit het FIA World Rallycross Championship. Je ontwikkelt je team, auto's en racestrategieën tijdens evenementen en kampioenschappen in zowel de offline als online speltypen. Stem de afstelling van je auto af, upgrade je onderdelen en ga de strijd aan met dagelijkse, wekelijkse en maandelijkse uitdagingen in de meest authentieke off-road-ervaring ooit, in de normale of VR-modus.
---
Kies je aas, gooi je lijn uit en haal de vis binnen, met Ultimate Fishing Simulator is het vangen van vis gegarandeerd. Speel in de normale of realistische spelmodi, vis op het meer of op het ijs, en kies of je je vis loslaat of opvult, het is jouw trofee. Pas je hengel aan met officieel gelicenseerde haspels, aas en lijnen, en creëer je eigen level met de ingebouwde level editor van het spel. Vissen is nog nooit zo toegankelijk geweest.
---
Wat is een sportwedstrijd?
Een sportvideospelletje probeert de sport waarop het gebaseerd is na te bootsen.
Sportspellen zijn competitief en zijn gericht op online multiplayer om de concurrentie aan te jagen via online klassementen en competities.
Sportspellen bevatten echte teams, sterren, competities en locaties om het realisme te verbeteren.
Sportspellen omvatten de volgende soorten:
Dit is waar Tags om de hoek komen kijken.
Waarom maken we een top 15 sport spelletjes lijst?
Sport Games zijn beschikbaar tegen ongelooflijke prijzen, maar met zo veel om uit te kiezen, willen wij u helpen kiezen het spel dat voor u geschikt is.
Bij Cdkeynl geloven we in kwaliteit boven kwantiteit. Daarom vergelijken we data en reviews van onze gebruikers met die van Steam om je de meest gedetailleerde rangschikking te geven die er is.
Hoe komen we aan onze positie?
Wij richten ons op de echte beoordelingen, echte meningen en aanbevelingen van degenen die het spel gespeeld hebben.
We analyseren de gegevens van Metacritic, Steam en jouw beoordelingen op Cdkeynl om een zo accuraat mogelijke rangschikking te kunnen maken.
We houden het simpel en tonen alleen de top 15 spellen om u het beste te geven dat op dat moment beschikbaar is.
Deze lijst zal maandelijks worden bijgewerkt om rekening te houden met de markt en de ervaring van de spelers.
Cdkeynl heeft geen invloed op de beoordelingen; wij analyseren alleen de gegevens en presenteren de resultaten.
Wij zijn een prijsvergelijkingswebsite en blijven onpartijdig. Wij tonen prijzen van alle platforms, inclusief Steam, Origin en Epic Games.
---
---