15 van de beste vechtspellen en vergelijk de prijzen
Bijgewerkt op Augustus 2021
"Wil je een Fighting Games spelen, maar weet je niet welke je moet kiezen?
Gelukkig is Cdkeynl hier om je te helpen met deze top 15 van de beste Vechtspellen!"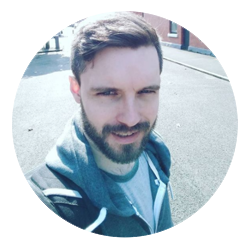 Door  Daniel   

  Sir_Magnetron
---
---
---
Wat zijn de Top 15 Vechtspelen 2021?
---
De volgende Guilty Gear game lanceert met verbluffende visuals, vernieuwde personages en een gloednieuwe wall breaking mechanic. De game komt tot leven met ongelooflijke animaties, slow-motion camera-effecten en nieuwe elementen die ervoor zorgen dat het elke keer dat je de game oppakt weer een spektakel wordt.
---
PS4 / Xbox One / Xbox Series X
Tekken 7 heeft 35 vechters. 20 levels, en gloednieuwe moves zoals Rage Art, Power Crush, en Screw Hits. Ontdek de ontknoping van de langdurige clanoorlog tussen leden van de Mishima-familie, of ga de strijd aan in intense 1v1 filmische gevechten met vrienden of online rivalen.
---
PS5 / PS4 / Xbox One / Xbox Series X
Red de wereld van the Others, gestoorde mutanten met de smaak voor menselijke hersenen, en ontdek een verhaal van moed, verlies en banden. Gebruik je psycho-kinetische vaardigheden, til, gooi en breek de wereld om je heen en gebruik de omgeving als een wapen. Bescherm een futuristisch Japan en versla de anderen tegen elke prijs. De mensheid heeft je nodig.
---
 PS4 / PS5 / Xbox One / Xbox Series X
Doe mee aan 4v4 online gevechten om te bepalen wie de beste ninja's zijn in de grafisch schitterende SHINOBI STRIKER. Het spel heeft een dynamisch 3e persoon perspectief dat de spelers laat profiteren van de arena. Er is een nieuwe grafische stijl voor het spel gebouwd vanaf de grond, die betere visuals en levendigere kleuren voor karakters en kaarten biedt. Spelers kunnen hun favoriete Naruto-personages, waaronder Naruto, Sasuke en zelfs Team 7, besturen.
---
PS5 / PS4 / Xbox One / Xbox Series X / Switch
unch, kick, throw, en combo je weg naar de glorieuze overwinning in de gruwelijkste Mortal Kombat ooit. Verfijn je vaardigheden in online of offline wedstrijden met modi zoals Story Mode, Towers of Time, Klassic Towers en Krypt. Speel met meer dan 30 personages, waaronder Sub-Zero, Scorpion, Raiden, Shang Tsung, The Joker en The Terminator, en verneder je tegenstander met meer dan 100 eind moves, want elk personage heeft twee Fatalities en een Brutality.
---
PS5 / PS4 / Xbox One / Xbox Series X
 Duik in kleurrijke en adembenemende gevechten in een volledig vernieuwd gevechtssysteem dat is ontworpen om je een epische ervaring te geven. Speel een rooster van meer dan 100 vechters, waaronder variaties van Naruto, Choji, Shikimaru en Tobi. Er zijn tal van hoofd- en zijmissies om vast te zitten, evenals modi zoals Story Mode, Adventure Mode, Vs Battle en Tournament.
---
 PS4 / Xbox One / Xbox Series X / Nintendo Switch
Geniet van eindeloze spectaculaire gevechten met meer dan 20 almachtige vechters uit de ongelooflijke DRAGON BALL-serie, waaronder Gohan, Vegeta, Goku, Kefla, Broly en Gogeta. Maak kennis met luchtcombinaties, vernietigbare etappes en 3v3-tag-teamactie in 60 fps en 1080p resolutie in gerangschikte wedstrijden, interactieve lobby, gekke 6-spelers party match en een exclusieve verhaallijn die een gloednieuw karakter heeft.
---
PS5 / PS4 / Xbox One / Xbox Series X / Switch
Sla, schop, steek en hak je vijanden in een first-person melee game waarin spelers bijna elk voorwerp kunnen gebruiken dat ze kunnen vinden. Het spel bevat online co-op, een level editor, Steam Workshop ondersteuning en leaderboards. Vernietig alles, versla vijanden en eindbazen, en speel beloningen vrij.
---
Betreed de adembenemende wereld van een gebouwde middeleeuwse fantasie en word de machtige krijger die je vijanden zullen vrezen. Blade and Sorcery heeft een uniek fysisch gedreven melee systeem met botsingen gedicteerd door fijne hitboxen, en objecten die een gewicht hebben dat de regels van de fysica volgt. Op dit moment, in Early Access, heeft het spel vijf kaarten, meer dan tien wapens, drie spreuken, avatar aanpassing, springen, schoppen, rennen, klimmen, en geavanceerde modding. Bij de release, is het spel naar verwachting een speler inventaris, een vaardigheid boom, nieuwe vijandelijke soorten, nieuwe inhoud, en volledige modding hebben.
---
PS5 / PS4 / Xbox One / Xbox Series X
Blijf het Rijk voor in Respawn's derde persoon actie-avontuur dat je als een verlaten Padawan door de melkweg ziet reizen om de Jedi Orde weer op te bouwen. Verken de melkweg en ontdek oude bossen, winderige rotswanden en spookachtige jungles. Gebruik je lichtzwaard in een onderdompelend gevecht, waarbij je met behulp van de Force slaat, pareert en ontwijkt. Het personage van de speler Cal vecht uitsluitend met zijn lichtzwaard dat aanpasbaar is. Hij kan ook nieuwe vaardigheden verwerven, zijn gezondheid herstellen en zijn Force-energie aanvullen in meditatie cirkels.
---
PS5 / PS4 / Xbox One / Xbox Series X
Vecht in een episch en origineel verhaal met je eigen gemaakte avatar of neem het op tegen anderen in online multiplayer actie tegen enkele van de krachtigste Manga-helden. Vecht tegen de Venoms, een leger van geestesgestuurde schurken onder leiding van Kane en Galena, sluit je aan bij de Jump Force om ze te verslaan en leer je de mysteries van een artefact dat in staat is alle werelden samen te voegen. Vecht en speel beroemde personages uit Dragon Ball Z, One Piece, Naruto, Bleach, Yu-Gi-Oh en Hakusho.
---
PS4 / Xbox One / Xbox Series X
Spirit Bombardeer je een weg naar de Dragon Ball Z-wereld en herbeleef Goku's epische verhaal, waarbij je onderweg krachtige banden aangaat met andere helden uit het universum. Verken nieuwe gebieden, vecht, vis, eet en train met Goku, Vegeta en Gohan. Vecht in grootschalige gevechten over uitgestrekte slagvelden met vernietigbare omgevingen en epische eindbaasgevechten. Verhoog je machtsniveau, speel door epische gebeurtenissen en zijmissies, beantwoord die brandende vragen met nooit eerder vertoonde verhaalmomenten en versla iconische vijanden – allemaal in een fantastische RPG.
---
PS4 / Xbox One / Xbox Series X
Sla je vrienden in het rond in deze hilarische gelatineachtige multiplayer party game in maffe gevechten en absurde omgevingen. Pas je personage aan en ga de strijd aan in verschillende speltypen, waaronder Melee en Gang game modes.
---
PS4 / Xbox One / Xbox Series X
Doe mee aan hectische en intense trefbal gevechten met je team in razendsnelle teamgebaseerde wedstrijden. Gooi, vang en ontwijk ballen, en versterk je aanvallen door ze door te spelen naar je teamgenoten. Pas je uiterlijk, uitrusting en houding aan en speel zweefvliegtuigen, voertuigen en taunt-animaties vrij.
---
PS5 / PS4 / Xbox One / Xbox Series X / Switch
Beleef de grootste en meest gedetailleerde Dragon Ball-wereld die ooit is ontwikkeld. Reis door de tijd en vecht op historische momenten in de Dragon Ball-serie. Het spel bevat alle favoriete Dragon Ball-personages, waaronder Goku, Krillin, Piccolo en Gohan.
---
Wat is een vechtspel?
Een vechtvideospelletje is een één-tegen-één- of team-tegen-teamgevecht in close-quarters melee-gevechten binnen een vaste begrenzing.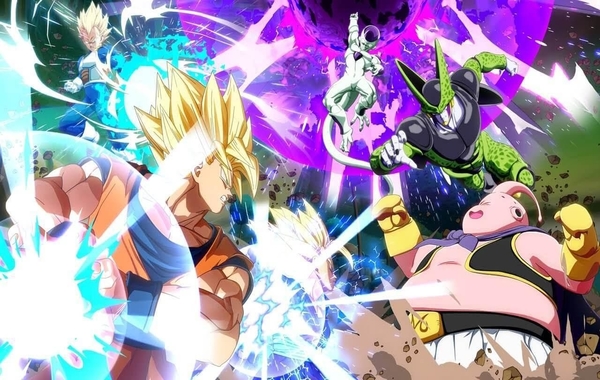 Vechtspellen bevatten meestal verdedigings-, aanvals-, counter- en grijpbewegingen, met combo's en speciale bewegingen. Wedstrijden vinden plaats in verschillende ronden, waarbij elke ronde eindigt wanneer de timer is afgelopen of een speler al zijn gezondheid heeft verloren.
Dit is waar Tags om de hoek komen kijken.
Waarom maken we een top 15 lijst van vechtspellen?
Vechtspellen zijn beschikbaar tegen ongelooflijke prijzen, maar met zo veel om uit te kiezen, willen wij u helpen het spel te kiezen dat bij u past.
Bij Cdkeynl geloven we in kwaliteit boven kwantiteit. Daarom vergelijken we data en reviews van onze gebruikers met die van Steam om je de meest gedetailleerde rangschikking te geven die er is.
Hoe komen we aan onze positie?
Wij richten ons op de echte ratings, echte meningen, en aanbevelingen van degenen die het spel gespeeld hebben.
Wij analyseren de gegevens van Metacritic, Steam, en uw ratings op Cdkeynl om de meest nauwkeurige ranking systeem mogelijk te maken.
We houden het simpel en tonen alleen de top 15 spellen om je het beste te geven dat op dat moment beschikbaar is.
Deze lijst zal maandelijks worden bijgewerkt om de markt en de speler ervaring weer te geven.
Cdkeynl heeft geen invloed op de ratings; we analyseren alleen de gegevens en presenteren de resultaten.
Wij zijn een prijsvergelijkingswebsite en blijven onpartijdig. We tonen prijzen van alle platforms, inclusief Steam, Origin en Epic Games.
---
---