15 van de beste VR-spellen en vergelijk de prijzen
Bijgewerkt op Juli 2021
"Wil je een VR Game spelen, maar weet je niet welke je moet kiezen?
Gelukkig is Cdkeynl hier om je te helpen met deze top 15 van de beste VR Games!"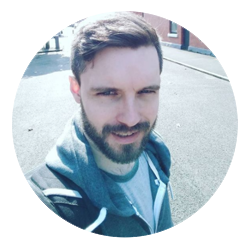 Door  Daniel   

  Sir_Magnetron
---
---
---
Wat zijn de Top 15 VR Games 2021 ?
---
Betreed de wereld van Half-Life opnieuw met Alyx, dat zich afspeelt tussen de gebeurtenissen van Half-Life en Half-Life 2. Verfijn je doel en gebruik de dekking van een kapotte muur om het onmogelijke schot te lossen en snuffel in schappen voor helende voorwerpen of munitie voor je wapens. Leer gereedschap te gebruiken om buitenaardse interfaces te hacken, en gebruik je handen om vijanden van je af te slaan of een voorwerp te gooien voor een afleidingsmanoeuvre.
---
Boneworks laat de volgende stap in virtual reality zien door het potentieel van VR en het gebruik van VR met physics te demonstreren. Het spel wordt vergeleken met Half-Life in zijn esthetiek en puzzels. In de levels van de campagne zijn meerdere manieren om iets te bereiken, zoals het op elkaar stapelen van dozen of het beklimmen van een richel. De wapens in het spel zijn erg fysiek, waarbij de nadruk ligt op het handmatig herladen van wapens en zware melee-acties om de inspanning te repliceren die het in het echte leven zou kosten om dezelfde acties te voltooien.
---
Smash je een weg door een eindeloos aantal blauwe en rode dozen op je favoriete nummers, en dompel je onder in de visuele effecten van de werkelijk unieke gameplay van Beat Saber. Voltooi doelstellingen en uitdagingen in de campagne, of ga online en neem het op tegen de community terwijl je de online klassementen beklimt, en dat alles terwijl je beats afslaat.
---
Stap opnieuw in de wereld van Skyrim en ontdek de game die meer dan 200 Game of the Year awards heeft gewonnen nu in virtual reality. Ontmoet unieke personages, voltooi epische quests, sluit je aan bij gildes en vecht tegen draken in een geheel nieuw niveau van onderdompeling voor de franchise. Verken Tamriel en de officiële uitbreidingen Dawnguard, Hearthfire en Dragonborn, en word de legende die de wereld helemaal opnieuw zal redden, met ondersteuning voor de HTC Vive, Valve Index en Oculus Rift.
---
Pavlov VR is een close-quarters multiplayer shooter. Je kunt je vaardigheden aanscherpen in offline matchmaking en tegen bots spelen voordat je online gaat. Ga de strijd aan op speciale servers en maak gebruik van de voicechat om je succes te coördineren.
---
Betreed de verbluffende wereld van een gebouwd-voor-VR middeleeuwse fantasie en word de machtige krijger die je vijanden zullen vrezen. Blade and Sorcery bevat een uniek fysica-gestuurd melee-systeem met botsingen die worden gedicteerd door fijne hitboxes en objecten die een gewicht hebben dat de regels van de fysica volgt. Op dit moment, in Early Access, beschikt het spel over vijf maps, meer dan tien wapens, drie spreuken, avatar aanpassing, springen, schoppen, rennen, klimmen, en geavanceerde modding. Bij de release zal het spel naar verwachting een speler inventaris, een skill tree, nieuwe vijand types, nieuwe inhoud, en volledige modding hebben.
---
Lach, praat en speel met Sakura Yuuhi, allemaal in virtual reality. Spelers kunnen de VR-controllers gebruiken voor interactie met Sakura Yuuhi, en je kunt zelfs kledingstukken van haar verwijderen. Je hebt de volledige controle, van het kiezen van haar outfits, het kiezen van haar accessoires, en zelfs het kiezen van de activiteit waarin je je tijd doorbrengt.
---
Vergeet de realiteit en stoot, steek, ontwijk en schiet je een weg door eindeloze vijanden in de brute en meedogenloze wereld van SUPERHOT VR. Na het succes van de standaardversie, die 25 februari 2016 lanceerde, kwam de VR-versie van het spel 5 december 2016 uit. Het spel, waarin de tijd alleen beweegt als jij beweegt, lanceerde in 2017 zijn Forever Update, die Endless Mode, een Headshots Only-modus, een Time Trial, Hardcore Mode en een 10-minuten challenge met zich meebracht.
---
Vecht tegen de ondoden, speur door de overstroomde ruïnes van New Orleans en sta voor ingrijpende beslissingen – allemaal in virtual reality. Overleef op jouw manier. Ga de confrontatie aan met de ondoden met getrokken geweren, of sluip en verberg je tussen hen in. Verdien waardevolle grondstoffen met missies en riskeer je leven om iedereen die je in de weg staat te beschermen of te vermoorden. In VR komt The Walking Dead tot leven en geeft je keuzevrijheid. Gebruik mêlee-, afstand- en geïmproviseerde wapens. Sla ondode hoofden eraf, sluip door straten en scharrel en beklim de zijkanten van gebouwen, auto's en muren om vijanden in een hinderlaag te lokken. Het is jouw leven, leef The Walking Dead.
---
Ontrafel de waarheid over een vermiste Egyptoloog en los puzzels op die je plaats in de realiteit in twijfel trekken. Ontdek ongelooflijke locaties, onderzoek unieke gadgets en verken de The Room-gameserie als nooit tevoren met behulp van VR. The Room VR: A Dark Matter is de volgende stap in de veelgeprezen franchise met virtual reality die een unieke meeslepende ervaring biedt en het verhaal tot leven brengt.
---
Pistol Whip is een op ritme gebaseerde kogelhel, exclusief ontworpen voor VR. Vecht door handgemaakte levels met onder andere bankovervallen en opstanden. Speel met gameplay mods om het plezier te verhogen en de actie in beweging te houden.
---
Het spel is een gevechtsvliegspel dat exclusief voor VR is gebouwd. Je kunt leren vliegen met verschillende jets, interactie hebben met je cockpit, je uitrusting aanpassen en leren tanken in de lucht. Het spel bevat verschillende missies, AI-vleugelmannen en een kaarteditor.
---
Deze VR exclusieve titel biedt zombies, humor, real-life wapenhandling, en meerdere spelmodi om elke FPS liefhebber voor altijd gelukkig te houden. Gebruik meer dan 25 wapens, spaar je munitie, gebruik het vizier om beter te richten en plunder de doden terwijl je een epische campagne vol bloed, verminking en verwoestbare omgevingen overleeft. Verken vrijelijk in ravijnen en mijnen, speel coöperatief in de campaign- en horde-modi, en neem het op in de klassementen terwijl je solo overleeft met beperkte munitie tegen eindeloze golven van de ondoden.
---
Vecht met je team om tot het einde te overleven in POPULATION: ONE, een VR battle royale game. Ervaar vrijheid en mobiliteit in het unieke Vertical Combat System. Klim op alles en krijg voordeel op hoge grond. Gebruik je omgeving in je voordeel, en vecht overal!
---
Vecht voor je leven, val en sta nog sterker op in deze epische hack-and-slash roguelite van de ontwikkelaars van het veelgeprezen I Expect You To Die. Blijf in beweging om te overleven, neem het op tegen monsters, die elk unieke uitdagingen bieden, en rust krachtige wapens uit terwijl je je een weg vecht door levels, waarbij je willekeurige beloningen, vijanden en voorwerpen verdient.
---
Wat is een VR spel?
Een VR-spel kan worden gespeeld in virtuele realiteit met behulp van een headset en biedt echt meeslepende, first-person actie.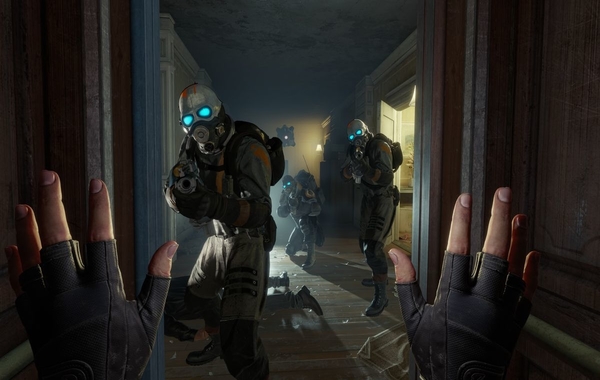 VR-spellen zijn er op pc, mobiel, console en standalone VR-headsets.
De huidige high-end VR-headsets voor pc zijn de Valve Index, Oculus Rift, HTC Vive en Windows Mixed Reality-headsets.
VR-games kunnen staand of zittend worden gespeeld en maken vaak gebruik van hun eigen VR-bewegingscontrollers voor volledige onderdompeling in het spel.
Dit is waar Tags om de hoek komen kijken.
Waarom maken we een top 15 VR-gameslijst?
VR Games zijn beschikbaar tegen ongelooflijke prijzen, maar met zo veel om uit te kiezen, willen wij u helpen het spel te kiezen dat voor u geschikt is.
Bij Cdkeynl geloven we in kwaliteit boven kwantiteit. Daarom vergelijken we data en reviews van onze gebruikers met die van Steam om je de meest gedetailleerde rangschikking te geven die er is.
Hoe komen we aan onze positie?
Wij richten ons op de echte ratings, echte meningen, en aanbevelingen van degenen die het spel gespeeld hebben.
Wij analyseren de gegevens van Metacritic, Steam, en uw ratings op Cdkeynl om de meest nauwkeurige ranking systeem mogelijk te maken.
We houden het simpel en tonen alleen de top 15 spellen om je het beste te geven dat op dat moment beschikbaar is.
Deze lijst zal maandelijks worden bijgewerkt om de markt en de speler ervaring weer te geven.
Cdkeynl heeft geen invloed op de ratings; we analyseren alleen de gegevens en presenteren de resultaten.
Wij zijn een prijsvergelijkingswebsite en blijven onpartijdig. We tonen prijzen van alle platforms, inclusief Steam, Origin en Epic Games.
---
---