Bethesda E3 2017 aankondigingen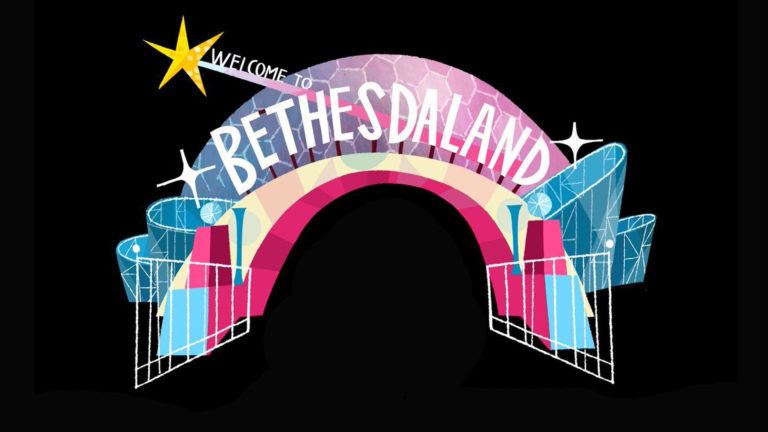 Bethesda E3 2017
Hieri zijn de aankondigingen van de Bethesda E3 2017 pers conferentie!
Creation Club
Een nieuwe functie, genaamd Creation Club, is aangekondigd voor Fallout 4 en The Elder Scrolls 5 Skyrim Special Edition. dit platform is waar de community en Bethesda nieuwe craties kunnen maken zoals items, wapens, en accesoires.
Creation Club zal deze zomer officieel worden gelaunched, en is beschikbaar voor PC, Playstation 4 en Xbox One. Applicaties voor Creation Club zijn gedaan door de Bethesda website. Degenen die de mogelijkheid hadden om geaccepteerd te worden voor het programma zullen worden betaald voor hun werk. Inkomen zal niet makkelijk zijn, aangezien Bethesda medwerkers nodig heeft die documentatie pitches kunnen leveren.
Je kunt meer te weten komen over Creation Club via de
FAQ.
Doom VFR
De Virtual Reality port van de first-person shooter game, DOOM, was ook aangekondigd tijdens de Bethesda E3 2017 pers conferentie. De release staat op eind dit jaar. Een van de kenmerken van port is het unieke dash-teleportation mechanisme.
Dishonored 2 Death of the Outsider DLC
Dishonored 2 krijgt een stand alone DLC genaamd Death of the Outsider. Het kenmerkt een wraak-gedreven verhaal met een complot voor "the ultimate assassination". De uitbreidings ster Meagon Foster, het karakter die missies geeft in het hoofdspel.
The Elder Scrolls News
Hier is het laatste van sommige van de The Elder Scrolls games.
het free-to-play kaartspel Elder Scrolls Legends komt ook naar Android en Iphone. Het krijgt ook een uitbreiding, Heroes of Skyrim, en komt uit op 29 juni. De uitbreiding brengt 150 nieuwe kaarten met zich mee, ook komen er nieuwe Shouts en draken.
The Elder Scrolls Online heeft het 10 miljoen geregistreerde spelers bereikt. Bethesda heeft aangekondigd dat ze twee nieuwe DLC pakketen uit zullen brengen: The Horns of the Reach en Clockwork City. Ze zijn ingeroostert voor dit jaar.
The Elder Scrolls V skyrim komt naar Nintendo Switch, en zal Ambibo support hebben.
The Evil Within 2
The Evil Within 2 komt 13 oktober 2017 uit voor PC, PlayStation 4 en Xbox One.
Fallout 4 VR
Bethesda heeft nog een andere VR game aangekondigd, en dit keer is het Fallout 4. Fallout 4 VR zal beschikbaar zijn op de HTC Vive rond oktober dit jaar.
Quake Champions
De Quake Champions Open Beta is terug, en het zal beschikbaar zijn voor iedereen tot Bethesda besluit het te beëindigen. Daarnast krijgt Quake Champions een groot tournament (Quake Championships) met geldprijzen van $1 miljoen! Het toernament is geplant tijdens QuakeCon op 26 augustus.
New Wolfenstein Game!
Bethesda heeft officeel de nieuwe Wolfenstein game onthuld,
Wolfenstein II: The New Colossus
. 27 oktober komt het beschikbaar. De game kenmerkt ook de terugkeer van serie held BJ Blazkowicz.
---
Lijkt erop dat Bethesda nog veel geweldige games en dingen voor ons te wachten heeft staan! Welke van de genoemde games ben jij het enthousiasts voor? vertel het ons in de comments!