EA play 2017: alle EA Games en Trailers zijn uit, dat mag je niet missen!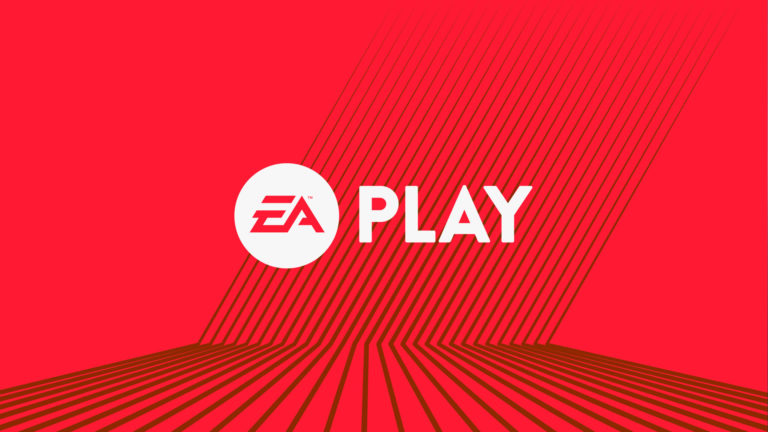 E3 is begonnen met EA play 2017, wat plaatsvond in juni 2017, en er zijn zoveel dingen in de winkel voor ons in de komende maanden ! Vandaag brengen wij jullie net zo goed belangrijke aankondigingen en details als trailers van alle games die worden aangekondigd tijdens het evenement. Die hebben we hieronder vermeld.
New IP from Bioware – Anthem
Een nieuwe IP genaamd Anthem is aangekondigd, in de herfst van 2018 wordt het vrijgegeven op PC, PlayStation 4 en Xbox One. Anthem is een sciencefiction actie game in een open wereld omgeving. Spelers nemen een rol als "Freelancer", uitgerust met een Javelin (aanpasbaar exo-pak) die je aan kan trekken bij nieuwe uitrustingen die je kan maken of behalen. Ook kunnen tot 4 spelers in een team spelen om gezamenlijk de missies te voltooien. De gameplay is vandaag onthuld in de E3 conferentie van Microsoft.
---
Star Wars Battlefront 2
Hier zijn een paar updates van Star Wars Battlefront 2:
Er komt geen seizoen pas voor star wars battlefront 2, in plaats daarvan komt er een gratis DLC die wordt vrijgelaten in "seizoenen".
De eerste komt uit in december dit jaar. Ondanks dat er geen betaalde DLC's komen, heeft EA bevestigd dat er wel microtransacties zullen zijn.
15 minuten van de geweldige gameplay is onthuld:
Star Wars Battlefront 2 heeft een single-player verhaallijn.
---
New Co-op Game – A Way Out
A way out is een pure actie- avontuur game van de makers van Brothers: een verhaal van twee zonen. De game verteld het verhaal van 2 veroordeelden die zijn ontsnapt uit de gevangenis en op de vlucht zijn.
---
Need for Speed Payback
Zoals laatst is aangekondigd, Need for Speed Payback wordt op 10 november uitgebracht en zal beschikbaar zijn op PC, PlayStation 4 en Xbox One. De game lijkt een hoop op de Fast en Furious films zoals in de onthulde gameplay te zien is.
Need for Speed Payback geeft je de controle over 3 verschillende karakters terwijl ze zich verenigen tegen een crimineel kartel.
---
Battlefield 1
Battlefield 1 is nog steeds een van EA's populairste games, en het zal hier nog wel even blijven! Deze eerste wereld oorlog schietspel zal nieuwe inhoud krijgen begin deze maand. EA bereid zich ook voor op de onthulling van updates voor spelers met Battlefield 1 Premium.
Hier zijn de ongelofelijke dingen op een rijtje voor Battlefield 1:
Een nieuwe uitbreiding genaamd In the Name of the Tsar komt vrij aanstaande september. Deze uitbreiding met een Russisch thema heeft 6 mappen, the Russian Army en the Womans Battalion of Death. EA belooft dat het gezamenlijk met 'uitgebreide speler progressie' komt met nieuwe opdrachten en Multi-battle ervaringen die worden gewoven door de Operations game mode.
De game ontvangt buiten die 6 mappen om ook nog twee nieuwe Franse nacht mappen. Deze mappen zijn Nivelle Nights, die deze maand uitkomt, en Prise de Tahure, die uitkomt in juli.
---
FIFA 18
Net zoals FIFA 17 zal FIFA 18 ook een story mode hebben, genaamd The Journey 2: Hunter Returns. Het zal het verhaal van de hoofpersoon van vorig jaar, Alex Hunter, vervolgen. De cover ster van de game is bekend gemaakt als Cristiano Ronaldo. FIFA 18 komt beschikbaar op 29 september op PC via Origin, PlayStation 4 en Xbox One.
---
Madden NFL 18
De Madden NFL van dit jaar bevat ook een story mode genaamd Longshot – een eerste in de franchise. Eveneens als fifa 18 zal Longshot het verhaal volgen van de speler op weg naar voetbal glorie.
Madden NFL komt uit op Augustus en zal beschikbaar zijn op alle platforms
---
NBA Live 18
NBA live 18 markeert de terugkeer van de NBA live franchise. EA hoopt iets nieuws te brengen in het basketbal video game genre. Vooral omdat het gedomineerd wordt door de NBA 2k franchise. Een van de hoofdkenmerken in deze game is dat het een game mode heeft die gelijk is aan die in de RPG deze game mode heet "The One"
In "The One" creëer je je eigen avatar, je past hem zo aan als je hem wil, en ziet hem groeien tot de basketbalspeler die jij wil.
In de game zal ook de Street Ball mode terugkeren, waar je met vrienden een team kan vormen in 5 tegen 5 Street matches op real life veldjes.
EA heeft een demo van NBA live 18 aangekondigd in augustus. Alle voortgang die gehaald wordt in de demo kan worden overgezet naar NBA live 18 zodra die uitkomt. Er is nog geen datum bekent voor de uitgave van NBA live 18 maar EA heeft opgemerkt dat hij er al moet zijn in september dit jaar.
---
EA/Origin Access Free Week
EA CEO Andre Wilson heeft aangekondigd dat er een gratis proefweek komt voor Origin Acces als je je voor 19 juni opgeeft. Je wordt gevraagd om je op te geven voor een maandelijks of jaarlijks betaald abonnement. Je hoeft alleen te abonneren en het abonnement weer af te zeggen tijdens de Free Week zodat je niet hoeft te betalen.
Origin Access geeft je toegang tot tientallen EA games die je kan spelen zonder beperkingen. Een abonnement op Origin geeft je ook 10% korting op games die je koopt via Origin.
---
En daar gaat onze
EA play 2017
omvang ! Blijf alert voor meer E3 2017 nieuws! Vertel ons welke games jou intrigeren en waarom! De comment sectie wacht op je!