Immortal Realms: Vampire Wars Belangrijkste kenmerken en verhaallijn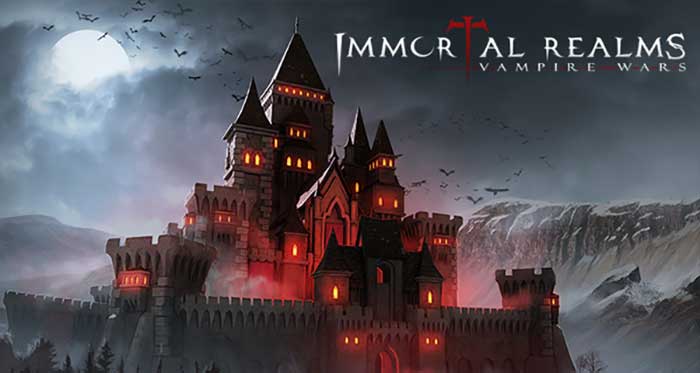 We hebben voor u de Onsterfelijke Rijken: Vampire Wars en de verhaallijn van het spel!
Immortal Realms: Vampire Wars wordt gelanceerd in het voorjaar van dit jaar. Fans zijn opgewonden met anticipatie vanwege alle gameplay-trailers, filmische video's en presentaties die de ontwikkelaars hebben laten vallen over de functies van het spel.
---
---
De Onsterfelijke Rijken: Vampire Wars speelt zich af in de wereld van Nemire. Het verhaal is gecentreerd rond drie rivaliserende vampierfacties die afkomstig zijn uit de oude Dracul-bloedlijn. In het spel moet je het commando nemen over een van deze facties met de ambitie om te regeren over het mysterieuze land van Warmont – Realm of the Bloodthrone.
Je moet uitblinken in empire management en turn-based gevechten met de unieke kaart-spel elementen die je tot je beschikking hebt. Op het eerste gezicht lijkt het spel misschien ingewikkeld, maar als je eenmaal door de zeer intuïtieve tutorial-modus bent gegaan, zul je het zeer toegankelijk vinden.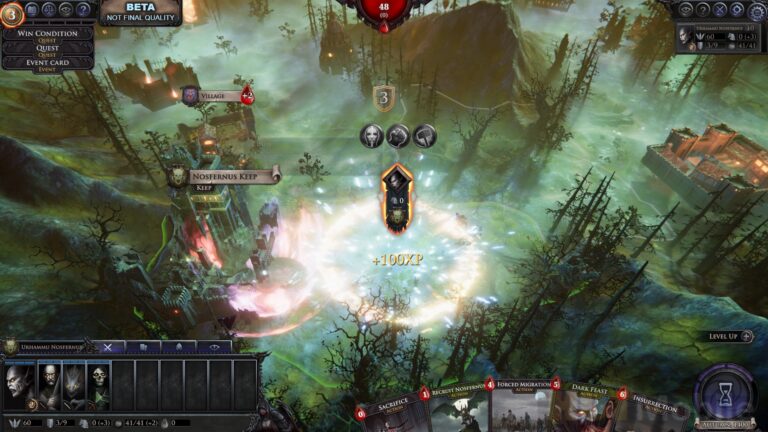 In de tutorial wordt de gameplay goed uitgesplitst in twee kernelementen, namelijk de Kingdom Mode en de Battle Mode.
In de Koninkrijksmodus oefen je algemene manoeuvres, rekruteer je meer troepen voor je leger, bouw je vaardigheden op, breid je je territorium uit, verbeter je gebouwen en doe je alles ter voorbereiding op de oorlog.
De gevechtsmodus is precies zoals de naam al aangeeft. Dit is waar je alle middelen die je hebt vergaard in de Koninkrijksmodus toepast. De actie vindt plaats op een rastergebaseerd slagveld waar je je vampierenheer en hun troepen inzet om je bevelen uit te voeren.
Het spel bevat ook spreuken en vaardigheden die het tij van de strijd kunnen veranderen. Je vaardigheidskaarten kunnen worden bekroond met verwoestende effectaanvallen, power-ups of zelfs strategische bonussen.
Wat nog interessanter is, is dat kaarten elke vampierclan op verschillende manieren beïnvloeden en dat de clans zelf unieke voordelen hebben die de strategieën die je gebruikt dicteren.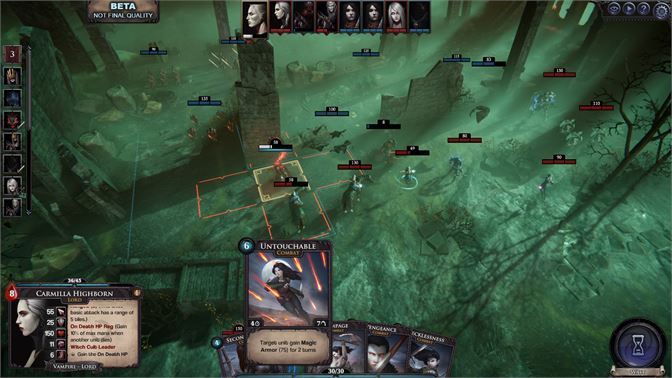 Er zijn ook mensen aanwezig in de wereld van Nemire en hun sterfelijkheid maakt hen inferieur aan vampiers. Als zodanig leven ze in dienstbaarheid aan Vampiers.
De mensen in je clan zijn waardevol, maar kunnen ongehoorzaam worden als ze niet in het gareel worden gehouden. Je kunt ervoor kiezen om ze in laaggeplaatste vampieren in je clan te vereeuwigen of ze te laten dienen als voedselbron voor je vampierheren.
Volgens veelgeprezen critici, Immortal Realms: Vampire Wars is een veelbelovend spel dat een revolutie kan veroorzaken in het turn-based strategiegenre. Het heeft prachtige gameplay die wordt geaccentueerd door unieke gameplay-elementen en geleid door een boeiende verhaallijn.
Als je onder de indruk was van de belangrijkste kenmerken van de Immortal Realms Vampire Wars en de verhaallijn, kun je het spel nu al bestellen om toegang te krijgen tot de bèta in de aanloop naar de release in het voorjaar. De game wordt uitgebracht voor de Nintendo Switch, PlayStation 4, Xbox One en PC.
OOK OP CDKEYNL-NIEUWS
---
| | |
| --- | --- |
| | Strategiespel Immortal Realms Vampire Wars is nu beschikbaar op de Xbox Game Preview. Aangezien het in de Game Preview zit, verwacht dan wel dat het spel nog wat bugs heeft, want het is net als Steam's Early Access. |
---