Minecraft op de PC: Moet u Java of Windows 10 Edition aanschaffen?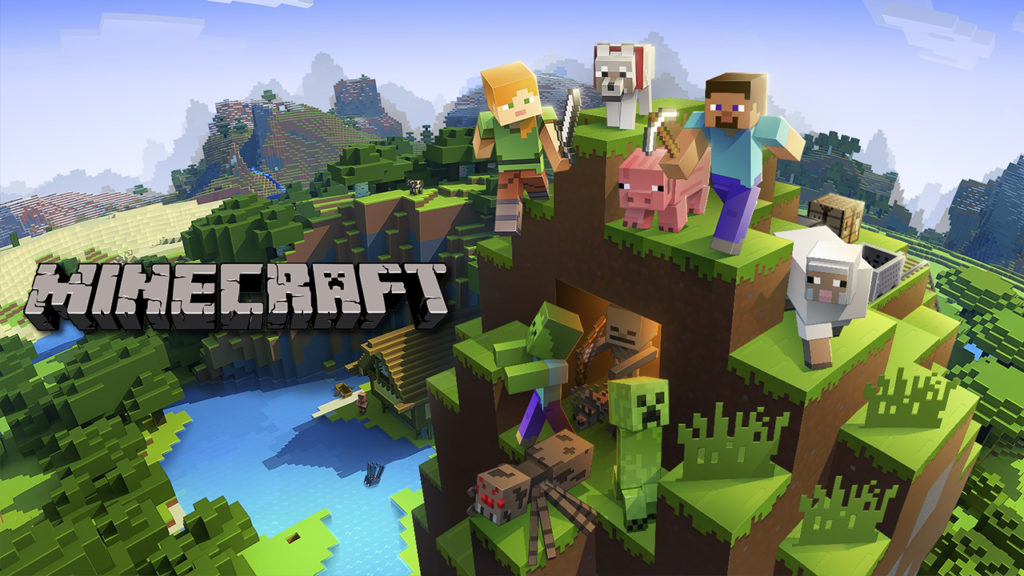 Minecraft is misschien wel het best verkochte spel aller tijden, maar geen enkel ander spel. Nog, als u aan de op voxel-gebaseerde overleving het bewerken van nieuwigheid enkel nu komt, zou u kunnen opgemerkt hebben dat er twee versies zijn u kunt opnemen als u op PC gaat spelen. Dus, welke moet je kopen?
---
---
Nou, laten we het eerst eens hebben over hoe er in de eerste plaats twee versies zijn ontstaan. Minecraft werd voor het eerst uitgebracht in 2011 door Mojang AB en de maker 'Notch'. Het werd eerst ontwikkeld met behulp van Java en deze versie werd later de Java Edition genoemd.
In hetzelfde jaar werd Minecraft Pocket Edition exclusief uitgebracht voor de Sony Xperia Play smartphone. Dit was de eerste versie die gebruik maakte van de Bedrock Edition codebase die later zou worden geporteerd naar andere moderne platformen zoals Android, iOS, Windows Phone, Fire OS, consoles en natuurlijk Windows 10. De codebase van de Bedrock Edition werd in de loop der jaren steeds verder uitgebreid.
Dus hoe verschillen deze twee versies van elkaar?
---
PLATFORMS
Minecraft Java Edition: WINDOWS, macOS, LINUX
Minecraft Windows 10 Edition: WINDOWS 10
Als het gaat om traditionele computers, ondersteunt Java Edition de meeste moderne besturingssystemen en oudere versies van Windows. Dit is erg belangrijk als uw computer niet met Windows 10 werkt. De Windows 10 Editie is, zoals de naam al doet vermoeden, alleen compatibel met Windows 10.
---
CROSS-PLATFORM MULTIPLAYER MULTIPLAYER
Minecraft Java Edition: JA
Minecraft Windows 10 Edition: JA
Beide versies ondersteunen cross-play, maar dit is waar de Windows 10 Edition het beste uitblinkt. Aangezien Java Edition alleen Windows, macOS en Linus ondersteunt, kunt u alleen met andere mensen spelen op traditionele computers. Aan de andere kant is de Windows 10 Edition gebaseerd op de Bedrock Edition die ook gebruikt wordt voor de mobiele en console versies van het spel. Dit maakt het mogelijk om met spelers op deze platformen te spelen. De enige uitzonderingen hierop zijn Sony consoles, waar momenteel alleen cross-play beschikbaar is tussen de PlayStation 4 en de PS Vita.
Het is ook belangrijk om op te merken dat spelers op de Java Edition niet kunnen spelen met die op de Windows 10 Edition, en vice versa.
---
MODEN EN DLC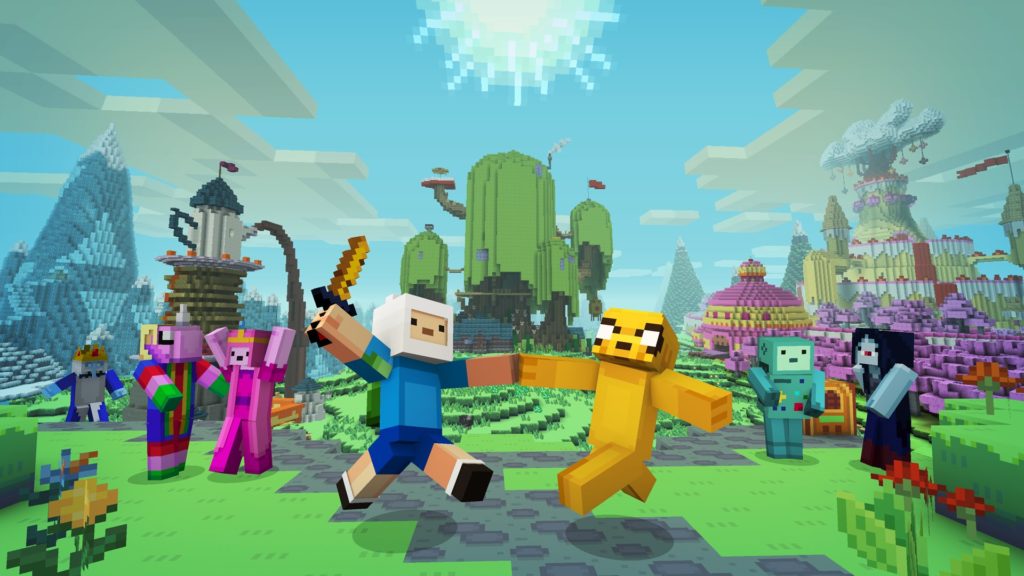 Als het op mods aankomt, heeft de Java Editie de overhand omdat het de eerste versie was die uitkwam. De modding community is groot en zeer actief. Verschillende sites bieden ook gratis skins en texturen om spelers de mogelijkheid te geven om het uiterlijk en het gevoel van hun spel aan te passen zonder een flinke cent uit te geven.
Aangezien de meeste Minecraft mods in Java zijn geschreven, ontbreekt het de Windows 10 Editie ernstig aan mods in vergelijking met de Java Editie. Als het op DLC aankomt, zijn er echter ook veel gratis skins en texturen die van het internet gedownload kunnen worden. Er zijn ook betaalde DLC's die meestal gebaseerd zijn op andere IP's of seizoensgebonden thema's.
Het is belangrijk op te merken dat mods, skins, texturen en zelfs opgeslagen spellen voor de ene versie van het spel niet standaard in de andere versie kunnen worden gebruikt.
---
PERFORMANCE
Er is een beetje onenigheid op dit gebied, maar de meeste spelers zullen het ermee eens zijn dat de Windows 10 Editie de overhand heeft, omdat deze op bijna alles draait wat Windows 10 kan draaien. Het spel past instellingen zoals de maximale trek- en simulatieafstand aan op basis van hoe krachtig je systeem is. De Java Edition draait nog steeds geweldig, hoewel, zelfs op minder krachtige systemen.
---
ANDERE OVERWEGINGEN
Het is belangrijk om op te merken dat er, omdat dit twee verschillende versies zijn, een aantal verschillen zijn in de gameplay. Ik zal niet op de details ingaan, omdat het al snel zal uitmonden in een debat over welke monteur in welke versie beter werkt, maar het is belangrijk om op te merken dat de ontwikkelteams ernaar streven om beide versies bij elke update steeds dichter bij elkaar te brengen.
Dat gezegd hebbende, zult u ook willen overwegen dat de Windows 10 Edition, of de Bedrock Edition, de nieuwe ""standaard"" versie is en dat de steun waarschijnlijk meer naar deze versie zal neigen naarmate de jaren verstrijken. Dat wil niet zeggen dat de Java Editie binnenkort zal verdwijnen, maar de Windows 10 Editie zal zeker langer meegaan dan deze.
---
LAATSTE AANBEVELINGEN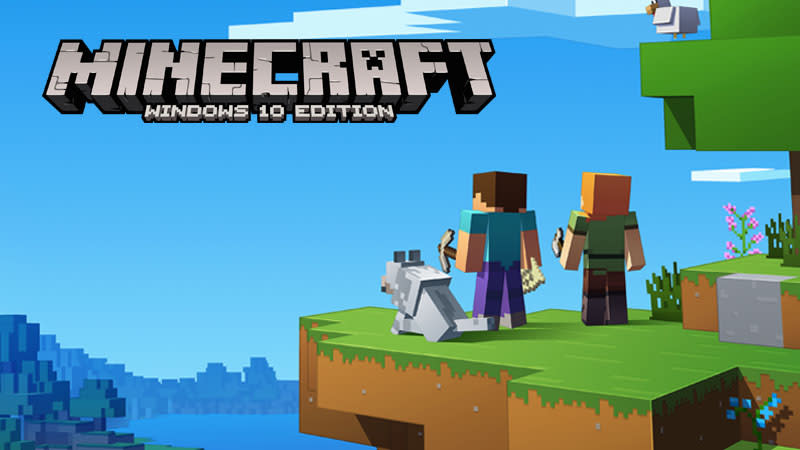 Dus, wat betekenen deze allemaal en welke versie moet je krijgen?
Nou, als je blind binnenkomt en gewoon wilt genieten van Minecraft voor het fenomeen dat het is, zou de standaardkeuze de Windows 10 Edition zijn. Deze versie zou u toelaten om te spelen met vrienden en familie op andere platforms, met name degenen die de voorkeur geven om te spelen op hun mobiele telefoons of consoles. U hoeft zich ook geen zorgen te maken over de vraag of uw PC het kan uitvoeren of niet.
Echter, als uw computer macOS, Linus, of een oudere versie van Windows draait, moet u de Java Edition krijgen. Ook, als u een machtsgebruiker kijkt om een machtsgebruiker te zijn die veel mods wil in werking stellen om uw ervaring, zowel visueel als gameplay-wise volledig aan te passen, zult u de Uitgave van Java willen krijgen.
---
Ben jij een Minecraft PC-veteraan? Welke versie is volgens jou beter? Deel je gedachten in de opmerkingen hieronder.
---