Nintendo E3 2017 aankondigingen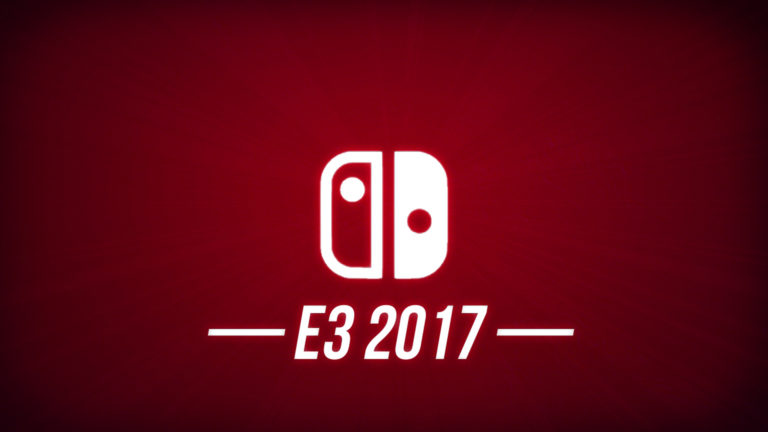 Dit waren de grootse aankondigingen van de Nintendo E3 2017 tentoonstelling!
Metroid
Er waren een paar aankondigingen over Metroid:
Metroid Prime 4 komt naar de Nintendo Switch. Ook is er nieuws over wanneer het uitkomt, namelijk een dezer dagen.
Een andere Metroid game, Metroid: Samus Returns, komt naar Nintendo 3DS op 25 september. Deze game wordt gebaseerd op een andere Metroid game,Metroid II: Return of Samus.
Kirby
Nintendo Switch krijgt een nieuwe Kirby game! De side-scrolling game is ingeroosterd voor uitgave begin volgend jaar, ookal heeft het nog geen officiële titel. Tijdens de presentatie is een video onthuld, het liet de co-op platforming met een limiet van 4 spelers zien. Kirby heeft ook de kracht om vijanden in bondgenoten te verander die bestuurd kunnen worden door andere spelers of de CPU.
The Legend of Zelda: Breath of the Wild
Twee uitbreidingen voor Legend of Zelda: Breath of the Wild waren aangekondigd tijdens de Nintendo E3 2017 tentoonstelling. De eerste DLC, The Master of Trials, is gepland voor uitgave op 30 juni.
De vervolgsuitbreiding, de Champions Ballad, komt uit ergens rond de feestdagen dit jaar.
Nintendo heeft ook nieuwe Amiibos van de volgende helden aangekondigd: Urbos, Mipha, Daruk en Revali.
Pokken Tournament DX
Pokken Tournament DX, een Nintendo Switch poort van Pokken Tournament, is gepresenteerd met een video de gameplay laat zien. Bekijk het hier onder:
Rocket League
Één van de grootste games die Nintendo Switch heeft aangekondigd is Rocket League. Nintendo zei dat het later dit jaar tijdens de feestdagen uitkomt. De Nintendo Switch versie zal alle geweldige inhoud bevatten die de PC, PlayStation 4 en Xbox One ook hebben, met een paar toevoegingen.
De Nintendo Switch versie zal exclusieve functies en inhoud bevatten van de Nintendo franchise. Dit kan zijn in de form van topper (zoals de hoeden die Mario en Luigi dragen) en een paar autos.
Een ander geweldig ding is dat de Rocket League Nintendo Switch versie een goed cross-netwerk spel ondersteund, even goed als een spel tussen verschillende Switch apparaten. De platforms voor de cross-netwerk spellen zijn nog niet onthuld.
Super Mario Odyssey
Super Mario Odyssey heeft nu een datum van uitgave! De sandbox game komt uit op 27 oktober 2017. Éen van de geweldige functies is de co-op gameplay waar een andere speler speelt als Mario's hoed, Cappy.
In de video hieronder kan je het bekijken:
Xenoblade Chronicles 2
Nintendo heeft aangekondigd dat Xenoblade Chronicles 2 uit komt voor de feestdagen van 2017. Het zal beschikbaar zijn op de Nintendo Switch. Tijdens de tentoonstelling is een trailer laten zien:
Fire Emblem Warriors
Fire Emblem Warriors is een hack-and-slash avontuur game die naar Nintendo Switch komt. Nintendo heeft aangekondigd dat die uit komt deze herfst. Een demonstratie is onthuld:
Yoshi
Nintendo heeft ten slotte een nieuwe game aagekondigd met
Yoshi
in de hoofdrol. Net zoals de Kirby game heeft deze nog geen titel. Het komt uit voor Nintendo Switch in 2018.