Shenmue 3 Restitutie en Proefwerken Details aangekondigd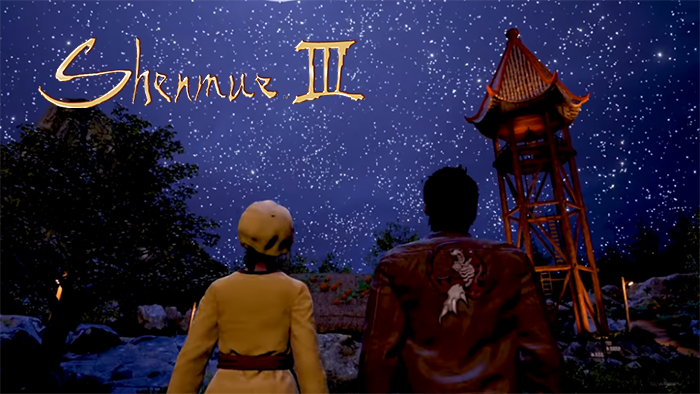 Na de zware terugslag en de teleurstelling die ontstond nadat Ys Net had onthuld dat Shenmue 3 een Epic Games Store zou zijn, beloofden de ontwikkelaars dat ze met een manier zouden komen om van platform te veranderen of gewoon om een terugbetaling te vragen. Na meer dan twee maanden heeft Ys Net nu onthuld hoe ze dit voor elkaar willen krijgen.
---
---
Medio september ontvangen de supporters een e-mail met de vraag om hun platform te bevestigen. Als ze van platform willen veranderen, om terugbetaling willen vragen of misschien regio's willen veranderen voor degenen die van plan zijn om een PS4-kopie te ontvangen, zal er een link worden opgenomen in de e-mail die de geldschieters naar een enquête zal sturen die ze kunnen invullen om hun verzoek te laten gebeuren.
Er zijn een paar details die u wilt weten over de enquête.
De enquête wordt slechts twee weken uitgevoerd. Als deze periode voorbij is, verliest u de kans dat u de beloningen voor uw backers verandert.
Terugbetalingen zijn alleen beschikbaar voor degenen die de PC als platform kozen toen ze voor het eerst de campagne ondersteunden.
De verwerkingstijd voor terugbetalingen kan variëren en kan tussen de 20 werkdagen tot 3 maanden duren. Dit is te wijten aan hoe oud de campagne al is en verschillen in de manier waarop betalingsverwerkers omgaan met dit soort verzoeken.
Ys Net zal nog een Kickstarter-update plaatsen om de financiers te informeren zodra de onderzoeksperiode is begonnen.
In ander nieuws zal in de tweede helft van september een gratis proefversie van het spel beschikbaar komen. De proefversie zal een "sstand-alone act" bevatten en zal ongeveer een uur duren. Spelers kunnen de proef zelfs na afloop nog een keer spelen. Houd er rekening mee dat de voortgang in de proef niet overgaat naar de laatste wedstrijd.
Shenmue 3 wordt op 19 november gelanceerd voor PC en PlayStation 4.
---
OOK OP CDKEYNL-NIEUWS
---
| | |
| --- | --- |
| | De aanbevolen systeemvereisten van Shenmue 3 zijn onthuld. Lees verder om uit te vinden hoe uw hardware zich verhoudt tot wat de ontwikkelaars aanbevelen voor het spel. |
---