15 van de beste horrorspellen en vergelijk de prijzen
Bijgewerkt op Juli 2021
"Wil je een Horror Games spelen, maar weet je niet welke je moet kiezen?
Gelukkig is Cdkeynl hier om je te helpen met deze top 15 van de beste Horror Games!"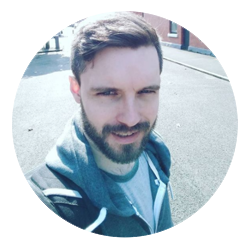 Door  Daniel   

  Sir_Magnetron
---
---
---
Wat zijn de Top 15 Horror Games 2021?
---
PS5 / PS4 / Xbox One / Xbox Series X
De nieuwste telg in de franchise lanceert met realistische graphics, intense first-person actie en een angstaanjagend verhaal. Het spel wordt gepresenteerd in first-person en maakt het verhaal van Resident Evil 7 af. De ontwikkelaars beschrijven het spel als een actie-shooter survival horror game, en om te overleven zul je elk wapen en item dat je vindt moeten gebruiken.
---
PS5 / PS4 / Xbox One / Xbox Series X
Schreeuw je een weg door een Resident Evil-game als nooit tevoren, want de serie stapt in het isolerende first-person perspectief met Resident Evil 7. De game speelt zich af in een verlaten boerderij in het zuiden en ontrafelt het verhaal dat Ethan Winters naar de verlaten plantage heeft gedreven, op zoek naar zijn vrouw. Overleef de kannibalen, geniet van de fotorealistische ervaring, de gespannen sfeer en ga helemaal op in de meest meeslepende Resident Evil tot nu toe.
---
Beleef het angstaanjagende verhaal van de enige overlevende van een vliegtuigcrash op een eiland dat vergeven is van de kannibalen. Bouw schuilplaatsen om je te beschermen tegen het weer en de kannibalen, maak wapens en gereedschap, en leer nieuwe recepten. Verdedig jezelf tegen gemuteerde vijanden, alleen of met vrienden, en kies om te verbergen of te vechten.
---
Van de makers van Crysis komt een nieuwe competitieve first-person PvP premiejachtgame met zware PvE-elementen, die zich afspeelt terwijl de zon op het Wilde Westen valt. Speel een unieke ervaring die hoge spanning en hoge beloning voor hoog risico biedt. Speel in wedstrijden met maximaal 12 Hunters, jaag op monsterlijke doelwitten, en wees de eerste groep die de premie opeist en ontsnapt. Overleef de monsters en andere Hunters waarbij je dood het verlies van je items, buit en karakter voorgoed betekent. Wandel door de Louisiana moerassen met niets anders dan je verstand en je Dark Sight om je te begeleiden in je jacht en ontsnapping.
---
PS4 / Xbox One / Xbox Series X
Overleef voor het eerst de woestenij met vrienden en stippel je eigen weg uit in een nieuwe online wereld met honderden locaties. Creëer je personage met het S.P.E.C.I.A.L.-personagesysteem, bouw, knutsel en verzamel zelfs een nucleaire raket. Gebruik je C.A.M.P. om aan de broodnodige schuilplaatsen en voorraden te komen, of overleef de Nucleaire Winter in het speltype PvP battle royale voor 52 spelers.
c
---
PS4 / Xbox One / Xbox Series X / Switch
Het spel is een asymmetrische horror waar 4 Overlevenden moeten proberen te ontsnappen aan een Moordenaar. Overlevenden moeten generatoren maken om de poorten van stroom te voorzien en te ontsnappen. Ze kunnen zaklampen, gereedschapskisten en medkits gebruiken. De Killers moeten de Survivors doden voordat de generators af zijn en hebben toegang tot unieke vaardigheden.
---
PS4 / Ps5 / Xbox One / Xbox Series X
Het spel speelt zich af in Raccoon City en je speelt het verhaal van de beginnende politieagent Leon Kennedy en de studente Claire Redfield terwijl ze een dodelijke zombie-uitbraak proberen te ontrafelen. Resident Evil 2 is een remake van het spel met dezelfde naam uit 1998. In tegenstelling tot het spel uit 1998, dat gebruikmaakt van tankbesturing en vaste camerahoeken, is de remake een third-person shooter waarbij je over je schouder kunt kijken. Na het voltooien van de campagne voor de eerste keer, kunnen spelers vervolgens spelen door de 2e run als het andere personage waar het verhaal loopt gelijktijdig met de eerste playthrough.
---
Rijd over de open weg en overleef een dodelijke pandemie als premiejager, vechtend tegen Freakers en mensen. Verken de Pacific Northwest, pas je wapens en vaardigheden aan, en upgrade je drifter bike. Rijd om je verlies te vergeten, en ontdek een reden om weer te leven.
---
PS4 / Xbox One / Nintendo Switch
Overleef het ultieme wapen van Umbrella, Nemesis, in CAPCOM's remake van het ongelofelijke Resident Evil 3. Het spel bevat een third-person shooter camera, in tegenstelling tot het origineel uit 1999 dat tank controls gebruikte en een vaste camera had. Spelers besturen voormalig S.T.A.R.S.-officier Jill Valentine terwijl ze probeert te ontsnappen uit Raccoon City, waarbij de gebeurtenissen zich op hetzelfde moment afspelen als de gebeurtenissen in Resident Evil 2.
---
Stap in de schoenen van een ruimtedwerg en geniet van 100% vernietigbare omgevingen, procedureel gegenereerde grotten en eindeloze hordes buitenaardse wezens in waanzinnige 1-4 speler co-op actie. Momenteel zijn er vier klassen in het spel om uit te kiezen, elk met unieke vaardigheden. Dit zijn de Scout, Engineer, Gunner, en Driller.
---
PS5 / PS4 / Xbox One / Xbox Series X / Switch
Een jaar na het origineel keer je opnieuw terug naar Planeet 4546B en overleef je de ramp in het buitenaardse onderzoeksstation. Ga op zoek naar grondstoffen, jaag op voedsel, knutsel uitrusting en bouw leefomgevingen in een poging om te overleven. Verken ijzige grotten, beklim besneeuwde bergtoppen, navigeer over verraderlijke ijsschotsen en bestudeer de omgevingen.
---
Betreed de wereld van Half-Life opnieuw met Alyx, dat zich afspeelt tussen de gebeurtenissen van Half-Life en Half-Life 2. Verfijn je doel en gebruik de dekking van een kapotte muur om het onmogelijke schot te lossen en snuffel in schappen voor helende voorwerpen of munitie voor je wapens. Leer gereedschap te gebruiken om buitenaardse interfaces te hacken, en gebruik je handen om vijanden van je af te slaan of een voorwerp te gooien voor een afleidingsmanoeuvre.
---
PS5 / PS4 / Xbox One / Xbox Series X
Vlucht uit de Moskouse metro en ontdek de post-apocalyptische Russische wildernis in een werkelijk meeslepende en overlevingservaring. De game speelt zich af in 2036, een kwart eeuw nadat een nucleaire oorlog de aarde heeft verwoest en een paar duizend overlevenden heeft achtergelaten die zich hebben verstopt onder de ruïnes van Moskou. Metro Exodus laat de ruige Russische wildernis zien met dag- en nachtcycli en dynamisch weer.
---
PS4 / PS5 / Xbox One / Xbox Series X / Nintendo Switch
Speel als Mono, een jongen die gevangen zit in een duistere wereld, en ontdek met de hulp van Six de bron van een kwaadaardige transmissie. Gebruik stealth, ontwijk de bewoners, en heb de moed om door de verschrikkingen te blijven gaan die je te wachten staan.
---
Spring in een hardcore coöperatieve first-person PvE-shooter voor vier spelers, met de nadruk op teamspel en sfeer. Plan je expeditie, rust je gereedschap uit, gebruik het, combineer je vuurkracht, communiceer en coördineer als een team. Doorzoek het complex op zoek naar informatie en grondstoffen om de doelstellingen op te lossen en levend terug te komen.
---
Wat is een horror spel?
Een horrorgame is erop gericht de speler door middel van beelden, verhaal en actie angst aan te jagen.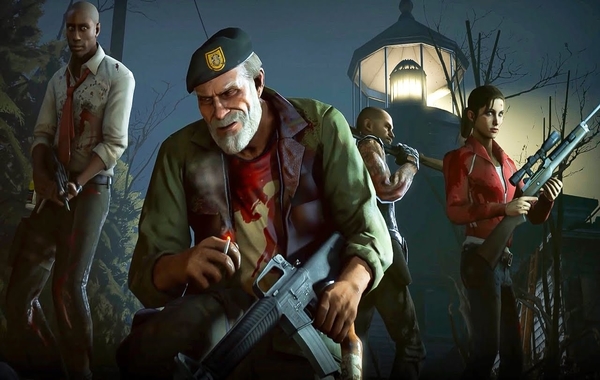 Een horrorgame is erop gericht de speler door middel van beelden, verhaal en actie angst aan te jagen.
Overleven – spelers moeten tegen de verwachtingen in overleven met beperkte middelen, zoals wapens, munitie of levens.
Psychologisch – ontworpen om af te schrikken door spanning en mysterie, deze hebben vaak de minste actie in het horrorgenre.
Jump Scare – deze berusten uitsluitend op verrassing en schok tactieken om de speler bang te maken.
Actie – de meeste kans om in derde persoon te zijn, ze bewegen weg van horror en in plaats daarvan vertrouwen op actie om de gameplay te dragen.
Dit is waar Tags om de hoek komen kijken.
Waarom maken we een Top 15 Horror Games Lijst?
Horror Games zijn beschikbaar tegen ongelooflijke prijzen, maar met zo veel om uit te kiezen, willen we u helpen kiezen het spel dat voor u geschikt is.
Bij Cdkeynl geloven we in kwaliteit boven kwantiteit. Daarom vergelijken we data en reviews van onze gebruikers met die van Steam om je de meest gedetailleerde rangschikking te geven die er is.
Hoe komen we aan onze positie?
Wij richten ons op de echte ratings, echte meningen, en aanbevelingen van degenen die het spel gespeeld hebben.
Wij analyseren de gegevens van Metacritic, Steam, en uw ratings op Cdkeynl om de meest nauwkeurige ranking systeem mogelijk te maken.
We houden het simpel en tonen alleen de top 15 spellen om je het beste te geven dat op dat moment beschikbaar is.
Deze lijst zal maandelijks worden bijgewerkt om de markt en de speler ervaring weer te geven.
Cdkeynl heeft geen invloed op de ratings; we analyseren alleen de gegevens en presenteren de resultaten.
Wij zijn een prijsvergelijkingswebsite en blijven onpartijdig. We tonen prijzen van alle platforms, inclusief Steam, Origin en Epic Games.
---
---