15 van de beste MMORPG-spellen en vergelijk de prijzen
Bijgewerkt op Augustus 2021
"U wilt een MMORPG Games te spelen, maar weet niet welke te kiezen?
Gelukkig is Cdkeynl hier om je te helpen met deze top 15 van de beste MMORPG Games!"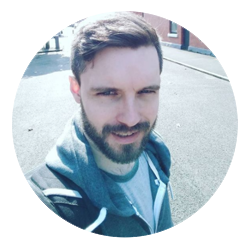 Door  Daniel   

  Sir_Magnetron
---
---
---
Wat zijn de Top MMORPG Spellen 2021?
---
Spring in een episch en steeds veranderend MMO avontuur. Ervaar unieke disciplines om een Disciple of War, Disciple of Magic, Disciple of the Hand, of een Disciple of the Land te worden. Een uniek wapenarsenaalsysteem betekent dat je uitgeruste wapen of crafting tool je karakterklasse bepaalt, zodat je naar believen van rol kunt wisselen.
---
Maak het personage dat je wilt spelen met een robuuste personage creatie tool en spring in skill-based gevechten en belegeringsoorlogen. Vis, handel, ambacht, kook en jaag op monsters en enorme eindbazen in een wereld die naadloze beweging biedt zonder laadtijden. Ervaar dag/nacht-cycli, uniek weer, gevechten te paard, en het temmen en fokken van paarden en olifanten.
---
Stap in de grootste MMO ter wereld, met tientallen rassen, unieke klassen, epische vaardigheden en intense PvP. Voltooi quests, ga op zoek naar grondstoffen, maak voorwerpen, handel op het door spelers gestuurde veilinghuis, ga vissen of verken de lore. Shadowlands is de achtste uitbreiding van de game en bevat Covenant sects, beloningen en perks, en biedt een vlottere leveling-ervaring, met de cap nu ingesteld op 60.
---
Tamriel komt tot leven in een steeds groter wordende en aanhoudende wereld vol avontuur, mysterie en keuzes. Kies je speelstijl, bepaal waar je avontuur begint en eindigt, en ga alleen of met vrienden op zoek. Voer oorlog, maak voorwerpen en neem het op tegen honderden andere spelers in intense PvP.
---
Red de laatste stad van de mensheid tegen de duistere krachten in een responsieve first-person shooter, en beleef het epische filmische verhaal alleen of met vrienden. Kies je Guardian-klasse, met Titan, Warlock en Hunter, verzamel een fantastische reeks exotische wapens en bepantsering en speel met of tegen je vrienden en andere Guardians in PvE- en PvP-spelmodi.
---
Creëer je eigen erfenis en maak keuzes die ertoe doen in een interactief verhaal dat zich afspeelt in het Star Wars-universum. Kies uit acht selecteerbare klassen, elk met een unieke verhaallijn. Abonnees krijgen een verhoogde level cap, toegang tot recente uitbreidingen, en maandelijkse Cartel Coins om uit te geven in de Cartel Store voor exclusieve items.
---
---
Swords of Legends Online is een gigantische MMO die zich afspeelt binnen de Chinese mythologie. Je kunt spelen als zes klassen, elk met twee rollen en unieke huizen, avonturen en quests. De gevechten zijn intuïtief, en je moet het ontwijken, aanvallen met combo's en tab-targeting onder de knie krijgen.
---
Herleef de legende en ga terug naar de Burning Crusade. Het spel bevat de originele personagemodellen, vaardigheidsbomen en gevechtsmechanismen. De klassieke uitbreiding voegt een verhoogde level cap, twee nieuwe speelbare rassen, en de wereld van Outland.
---
Betreed een zeer meeslepende, steeds groter wordende sandbox en kies je pad in een community-gedreven MMO. Leer vaardigheden, vlieg met honderden schepen, delf in de ruimte of op planeten, voltooi verhaallijn-quests en koop en verkoop op de community-gedreven marktplaats. Sluit je aan bij een bedrijf, werk samen aan een doel, of sluit je aan bij een alliantie en vecht voor glorie in massale online gevechten tegen andere spelers.
---
Runescape is een high fantasy MMO waar je de vrijheid hebt om te spelen en te avonturieren hoe je maar wilt. Het spel groeit al 19 jaar en breidt locaties, verhalen, quests en items uit. Lid worden van het spel voegt extra content toe, waaronder extra vaardigheden, meer dan 100 quests, en toegang tot de hele spelkaart.
---
Verken een stad gebaseerd op de Dungeons & Dragons Forgotten Realms campagne en ontdek iconische locaties en klassen uit de tabletop game. Leer wanneer je moet aanvallen, ontwijken en aanvallen om de effectiviteit te maximaliseren. Speel volledig gratis, en speel elke klasse van level 1 tot level cap.
---
Stort je op een ongelofelijk multiplayer-avontuur waarin je creaturen verzamelt en een einde probeert te maken aan de heerschappij van de kwaadaardige Clan Belsoto over de Airborne-archipel. Vang, train en vecht met je Temtem in het wild, de arena's of tegen andere temmers in een steeds groter wordende wereld. Pas je karakter en je huis aan, geef je Temtem een naam en bundel je krachten met vrienden om de acht Dojo-leiders ten val te brengen.
---
PS5 / PS4 / Xbox One / Xbox Series X / Switch
Beleef de grootste en meest gedetailleerde Dragon Ball-wereld ooit ontwikkeld. Reis door de tijd en vecht op historische momenten in de Dragon Ball-serie. Het spel bevat alle favoriete Dragon Ball-personages, waaronder Goku, Krillian, Piccolo en Gohan.
---
Speel de originele versie van Runescape, zoals die in 2007 verscheen. Het spel bevat meer dan 20 vaardigheden, meer dan 140 quests, en tientallen unieke bazen om te verslaan. Of je nu gewoon met vrienden wilt rondhangen, in PvP-events wilt strijden of de wereld wilt verkennen, Runescape zit vol mogelijkheden.
---
Wat is een MMOPRG spel?
MMORPG's zijn massively multiplayer online role-playing games met spelers die typisch een persistente open wereld delen.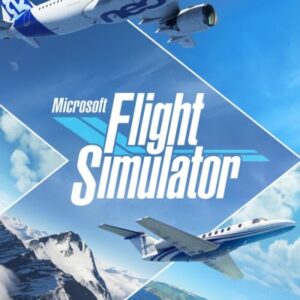 Spelers krijgen een level voor hun personage door quests te voltooien en vijanden te verslaan, waarbij ervaring wordt verdiend en via punten weer in het personage wordt gestopt.
MMORPG's onderscheiden zich van MMO's door hun sociale gameplay, aangezien spelers moeten samenwerken als zij in-game willen bouwen en ontwikkelen.
MMORPG's bevatten zowel PvE als PvP, en vaak wordt de economie in het spel beïnvloed en gedicteerd door de spelers.
Dit is waar Tags om de hoek komen kijken.
Waarom maken we een Top 15 MMORPG-spellenlijst?
MMORPG Games zijn beschikbaar tegen ongelooflijke prijzen, maar met zo veel om uit te kiezen, willen wij u helpen het spel te kiezen dat bij u past.
Bij Cdkeynl geloven we in kwaliteit boven kwantiteit. Daarom vergelijken we data en reviews van onze gebruikers met die van Steam om je de meest gedetailleerde rangschikking te geven die er is.
Hoe komen we aan onze positie?
Wij richten ons op de echte ratings, echte meningen, en aanbevelingen van degenen die het spel gespeeld hebben.
Wij analyseren de gegevens van Metacritic, Steam, en uw ratings op Cdkeynl om de meest nauwkeurige ranking systeem mogelijk te maken.
We houden het simpel en tonen alleen de top 15 spellen om je het beste te geven dat op dat moment beschikbaar is.
Deze lijst zal maandelijks worden bijgewerkt om de markt en de speler ervaring weer te geven.
Cdkeynl heeft geen invloed op de ratings; we analyseren alleen de gegevens en presenteren de resultaten.
Wij zijn een prijsvergelijkingswebsite en blijven onpartijdig. We tonen prijzen van alle platforms, inclusief Steam, Origin en Epic Games.
---
---