15 van de beste Indie-spellen en vergelijk de prijzen
Bijgewerkt op Augustus 2021
"Wil je een Indie Games spelen, maar weet je niet welke je moet kiezen?
Gelukkig is Cdkeynl hier om je te helpen met deze top 15 van de beste Indie Games!"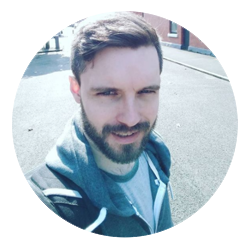 Door  Daniel   

  Sir_Magnetron
---
---
---
Wat zijn de beste Indie Games 2021?
---
Duik in het ultieme oorlogstoneel met een realistische Tweede Wereldoorlog FPS. Vecht op de grond, in tanks, of neem de controle over artillerie, in open gevechten die 100 spelers ondersteunen. Kies uit een van de 14 rollen, bouw verdedigingen, gebruik teamwork, of speel als de commandant van je team en leid ze naar de overwinning met behulp van je vaardigheden en tactische kaart.
---
Struikel je een weg naar de overwinning in deze kleurrijke en maffe free-for-all party game. Vecht door obstakels, duw je tegenstanders weg en trotseer de fysica in arena's voor 60 spelers. De levels bestaan uit competitieve en coöperatieve doel- en eliminatiespellen.
---
PS4 / Xbox One / Xbox Series X / Switch
Neem het oude stuk land van je opa en de paar munten die je hebt, en verander het land in een bloeiend thuis. Bouw, bewerk, werk samen en deel grondstoffen terwijl je je vaardigheden verbetert op meerdere gebieden: landbouw, mijnbouw, vechten, vissen en foerageren. Download mods om personages aan te passen, nieuwe meubels toe te voegen, dialogen aan te passen, voorwerpen te wijzigen en geanimeerde portretten toe te voegen.
---
Met je hogedrukreiniger is het je taak om de buurt schoon te maken en er je brood mee te verdienen. Er is geen score om te verslaan, en in plaats daarvan ben je gewoon vuil, schimmel, graffiti en mos aan het verwijderen van gebouwen, voertuigen en trottoirs. Maak schoon met creativiteit en deel je werk met anderen.
---
Smash je een weg door een eindeloos aantal blauwe en rode dozen op je favoriete nummers, en dompel je onder in de visuele effecten van de werkelijk unieke gameplay van Beat Saber. Voltooi doelstellingen en uitdagingen in de campagne, of ga online en neem het op tegen de community terwijl je de online klassementen beklimt, en dat alles terwijl je beats afslaat.
---
PS4 / Xbox One / Xbox Series X / Switch
---
---
PS4 / Xbox One / Xbox Series X / Switch
Ga de straat op en ga terug naar de "goede oude tijd" in Streets of Rage 4. De game bevat 12 unieke levels, handgetekende graphics en voor het eerst offline coöp-actie voor 4 spelers. Vecht op straat, tegen vrienden in de Battle Mode of werk samen om de eindbaas te verslaan in de Rush Mode.
---
Verken een uitgestrekt verwoest koninkrijk van insecten en helden, ontdek verwrongen spelonken en vecht tegen bedorven wezens in het prachtig met de hand getekende Hollow Knight. De game is een 2D Metroidvania souls-achtige game in de wereld van Hallownest, bestaande uit grote, onderling verbonden gebieden met unieke thema's. Het spel wordt voortdurend bijgewerkt en voegt extra content toe, waaronder moeilijkere versies van eindbazen en meer mogelijke eindes.
---
PS4 / Xbox One / Xbox Series X / Switch
Treed binnen in de diepten van Dead Cells, een roguelike-Metroidvania game ontwikkeld en uitgegeven door Motion Twin. Het spel bevat harde maar eerlijke gevechten, meer dan vijftig wapens en spreuken met unieke gameplay, en natuurlijk de paniekrol voor noodgevallen om je uit de problemen te helpen. Eenmaal ontgrendeld, kun je met speciale permanente vaardigheden nieuwe paden betreden om je doel te bereiken. Kies het pad dat past bij je huidige bouw, je speelstijl of gewoon je stemming.
---
PS4 / Xbox One / Xbox Series X / Switch
Trek opnieuw ten strijde in het Uienrijk in de manische schort-dragende co-op kooksimulator Overcooked! 2. Hak, kook en serveer in krankzinnige locaties en intense situaties terwijl je vecht om de controle over de keuken en je emoties te behouden. De dynamische levels veranderen om je heen en bieden een nieuwe uitdaging om te overwinnen naarmate de recepten en levels veranderen. Voor het eerst kun je met maximaal 4 spelers koken in lokale en online multiplayer.
---
 PS4 / Xbox One / Xbox Series X
Doe mee aan hectische en intense trefbalgevechten met je team in razendsnelle teamgebaseerde wedstrijden. Gooi, vang en ontwijk ballen, en versterk je aanvallen door ze door te spelen naar je teamgenoten. Pas je uiterlijk, uitrusting en houding aan en speel zweefvliegtuigen, voertuigen en taunt-animaties vrij.
---
---
Ga op zoek naar onsterfelijkheid en bouw een cultivatiesekte op vanuit het niets in een wereld vol Chinese mythologie. Manage je school en leerlingen en vecht tegen machtige vijanden om het evenwicht tussen goed en kwaad te bewaren. Je kunt honderden cultivatiewetten, wonderen, elixers en talismannen ontdekken.
---
PS5 / PS4 / Xbox One / Xbox Series X / Switch
Trotseer de god van de doden in deze hack and slash rogue-achtige dungeon crawler, met een volledig ingesproken cast en duizenden unieke verhaalgebeurtenissen om te ontdekken. In Hades is niets onmogelijk, want de onderwereld is voortdurend in beweging en bazen zullen je niet vergeten. Gebruik krachtige magie en legendarische wapens om aan het vuur van de hel te ontsnappen.
---
Wat is een Indie Game?
Een indiegame is een videogame die typisch door één persoon of een klein team wordt ontwikkeld.
Sommigen beschouwen ze als de meest vernieuwende videospelletjes, vanwege de vrijheid van creativiteit die ze hebben in vergelijking met grotere spelletjes.
Dankzij platforms als Kickstarter, Steam en EPIC is het voor onafhankelijke bedrijven gemakkelijker om hun spel zelf te ontwikkelen en uit te geven.
Dit is waar Tags om de hoek komen kijken.
Waarom maken we een Top 15 Indie Games Lijst?
Indie Games zijn beschikbaar tegen ongelooflijke prijzen, maar met zoveel om uit te kiezen, willen we je helpen het spel te kiezen dat bij je past.
Bij Cdkeynl geloven we in kwaliteit boven kwantiteit. Daarom vergelijken we data en reviews van onze gebruikers met die van Steam om je de meest gedetailleerde rangschikking te geven die er is.
Hoe komen we aan onze positie?
Wij richten ons op de echte ratings, echte meningen, en aanbevelingen van degenen die het spel gespeeld hebben.
Wij analyseren de gegevens van Metacritic, Steam, en uw ratings op Cdkeynl om de meest nauwkeurige ranking systeem mogelijk te maken.
We houden het simpel en tonen alleen de top 15 spellen om je het beste te geven dat op dat moment beschikbaar is.
Deze lijst zal maandelijks worden bijgewerkt om de markt en de speler ervaring weer te geven.
Cdkeynl heeft geen invloed op de ratings; we analyseren alleen de gegevens en presenteren de resultaten.
Wij zijn een prijsvergelijkingswebsite en blijven onpartijdig. We tonen prijzen van alle platforms, inclusief Steam, Origin en Epic Games.
---
---