15 van de beste overlevingsspellen en vergelijk de prijzen
Bijgewerkt op Juli 2021
"Wil je een Overleven Games spelen, maar weet je niet welke je moet kiezen?
Gelukkig is Cdkeynl hier om je te helpen met deze top 15 van de beste Overleven Games!"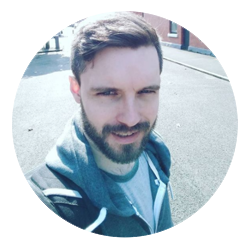 Door  Daniel   

  Sir_Magnetron
---
---
---
Wat zijn de Top 15 Survival Games 2021?
---
 PS4 / Xbox One / Xbox Series X
---
 PS4 / Xbox One / Xbox Series X / Switch
---
 PS5 / PS4 / Xbox One / Xbox Series X
---
 PS4 / Xbox One / Nintendo Switch
---
---
 Ga op een episch oceaanavontuur en vecht, alleen of met vrienden, om de elementen en mensenetende haaien op je nieuwe drijvende huis te overleven. Gevangen op je kleine vlot, met niets anders dan een oude plastic haak en een eindeloze oceaan, vang je drijvend puin op en doorkruis je de riffen om middelen te verzamelen om je vlot te bouwen tot een drijvend herenhuis. Craft overlevingsuitrusting, oogstpercelen en wapens. Onderzoek en leer nieuwe dingen. Bezoek passerende eilanden en navigeer je weg door de gevaren van de oceaan in je drang om te overleven.
---
---
Overleef in een van de drie spelmodi, Survival, Endless en Wilderness. Speel alleen of met anderen en verzamel grondstoffen, vecht tegen roofdieren, en probeer te overleven. Het spel bevat vier werelden, vijf personages, te ontdekken voorwerpen en recepten, en onverschrokken mobs.
---
Van de makers van Crysis komt een nieuwe competitieve first-person PvP bounty jacht met zware PvE-elementen, die zich afspeelt als de zon op het Wilde Westen valt. Speel een unieke ervaring die een hoge spanning en een hoge beloning voor een hoog risico biedt. Speel in games die tot 12 Hunters hebben, jaag op monsterlijke doelen, en wees de eerste groep die de bounty opeist en ontsnapt. Overleef de monsters en andere Jagers met je dood betekenen het verlies van je items, buit, en karakter voorgoed. Waad door de Louisiana moerassen met niets anders dan je verstand en je Dark Sight om je te begeleiden in je jacht en te ontsnappen.
---
PS4 / PS5 / Xbox One / Xbox Series X
Schreeuw je een weg door een Resident Evil spel als nooit tevoren als de serie stappen in het isolerende eerstepersoons perspectief met Resident Evil 7. In een verlaten zuidelijke boerderij ontrafel je het verhaal dat Ethan Winters naar de vervallen plantage heeft gedreven in een zoektocht naar zijn vrouw. Overleef de kannibalen, geniet van de fotorealistische ervaring, de gespannen sfeer en maak kennis met de meest meeslepende Resident Evil tot nu toe.
---
PS5 / PS4 / Xbox One / Xbox Series X / Switch
---
PS5 / PS4 / Xbox One / Xbox Series X
---
PS4 / Xbox One / Xbox Series X
Overleef voor het eerst de woestenij met vrienden en smeed je weg in een nieuwe online wereld met honderden locaties. Creëer je personage met het S.P.E.C.I.A.L.-karaktersysteem, bouw, knutsel en verzamel zelfs een kernraket. Gebruik je C.A.M.P. om de broodnodige onderdak en voorraden te krijgen, of overleef de nucleaire winter in de 52-spelers PvP- battle royale modus.
---
Vernietig de natuur en bouw de fabriek die je altijd al wilde in een unieke first-person open-wereld. Breid uit, bouw en optimaliseer alleen of met vrienden. Verken de enorme buitenaardse wereld, zoek naar materialen en verzamel waardevolle bronnen. Ga de strijd aan met de lokale natuur en gebruik voertuigen, jump pads, fabriekswagens, jetpacks en hypertubes om uw potentieel te bereiken.
---
Wat is een overlevingsspel?
Survivalgames zijn een subgenre van de actievideospelletjes, die zich vaak afspelen in een vijandige, intense open-wereldomgeving.
In deze spellen moeten spelers beginnen met een minimale uitrusting en worden ze gedwongen middelen te verzamelen en gereedschap, wapens en onderdak te maken om te overleven.
De meeste overlevingsvideospellen zijn in het eerste-persoonsperspectief om de immersie te vergroten.
Meestal bieden overlevingsspellen geen einddoel en is het de bedoeling zo lang mogelijk te overleven tegen de omgeving, AI-vijanden en andere spelers.
Dit is waar Tags om de hoek komen kijken.
Waarom maken we een Top 15 Survival Games lijst?
Survival Games zijn beschikbaar tegen ongelooflijke prijzen, maar met zo veel om uit te kiezen, willen wij u helpen het spel te kiezen dat bij u past.
Bij Cdkeynl geloven we in kwaliteit boven kwantiteit. Daarom vergelijken we data en reviews van onze gebruikers met die van Steam om je de meest gedetailleerde rangschikking te geven die er is.
Hoe komen we aan onze positie?
Wij richten ons op de echte ratings, echte meningen, en aanbevelingen van degenen die het spel gespeeld hebben.
Wij analyseren de gegevens van Metacritic, Steam, en uw ratings op Cdkeynl om de meest nauwkeurige ranking systeem mogelijk te maken.
We houden het simpel en tonen alleen de top 15 spellen om je het beste te geven dat op dat moment beschikbaar is.
Deze lijst zal maandelijks worden bijgewerkt om de markt en de speler ervaring weer te geven.
Cdkeynl heeft geen invloed op de ratings; we analyseren alleen de gegevens en presenteren de resultaten.
Wij zijn een prijsvergelijkingswebsite en blijven onpartijdig. We tonen prijzen van alle platforms, inclusief Steam, Origin en Epic Games.
---
---