Call of Duty: Warzone Rumble Mode Arriving In Seizoen 4!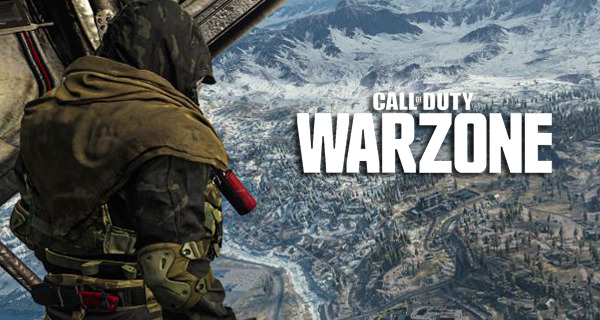 Infinity Ward kondigde de Call of Duty Warzone Rumble modus aan die met het 4e seizoen van het spel komt. De modus heet specifiek "Warzone Rumble".
---
---
Deze nieuwe modus heeft, volgens de patch notes "Twee teams van 50 spelers parachutespringen en vechten het uit in verschillende gebieden rond Verdansk. Deze modus is hoge actie met aangepaste load-outs, voertuigen en snelle ademhalingen".
Als je de "verschillende gebieden rond Verdansk" woorden opmerkt, dan kan dit betekenen dat de hele kaart niet beschikbaar is voor de modus.
In aanvulling op de nieuwe modus, Infinity Ward's post met betrekking tot Seizoen 4 heeft het ook over nieuwe in-game gebeurtenissen die kunnen gebeuren op elk moment zonder voorafgaande aankondigingen. Deze gebeurtenissen vinden plaats in het midden van de wedstrijd. Merk ook op dat er slechts één evenement per wedstrijd kan gebeuren. De drie evenementen die nu beschikbaar zijn, zijn Jailbreak, Fire Sale en Supply Center.
Hier is de uitleg van Infinity Ward over elk evenement:
Wanneer een 'Jailbreak' plaatsvindt, worden alle spelers die zijn uitgeschakeld weer vrijgelaten in de wedstrijd. Of je nu zat te wachten op je 1v1 in de Goelag, of was gedegradeerd naar een toeschouwer, nu heb je nog een kans. Je krijgt een minuut voor een Jailbreak event een extra pantser of een wapen voor je terugkerende teamgenoten. Jailbreak-evenementen kunnen elk moment tijdens de middenwedstrijd van een Battle Royale wedstrijd plaatsvinden, dus het kan de moeite waard zijn om te kijken, voor het geval dat. Houd er rekening mee dat wanneer een Jailbreak optreedt, het niet alleen je teamgenoten zijn die terugkomen, maar tonnen extra vijanden.

Een 'Fire Sale' is een in-game evenement dat de meeste items in een Buy Station tijdelijk tot 80% korting geeft of zelfs helemaal gratis geeft. Een Fire Sale is het perfecte moment om een UAV, Armor Box voor je team op te halen, of zelfs een dodelijke Killstreak. Tijdens een Fire Sale is het terugkopen van een gevallen teamgenoot volledig gratis. Als je short on in-match Cash, een Fire Sale is misschien wel de beste kans om een squadmate te herplaatsen. Merk op dat zelfs tijdens een Fire Sale, Loadout Drops niet worden verdisconteerd. Fire Sales duurt slechts zestig seconden, dus verwacht dat Buy Stations worden druk bezocht en bereidt u voor op een gevecht.

Een 'Supply Choppers' evenement brengt een niet-dodelijke, maar zwaar gepantserde helikopter naar Verdansk. De helikopter zal veel gezondheid hebben, en er zijn een paar kogels en misschien een paar raketten voor nodig om hem neer te halen. De helikopter zal niet op je schieten, maar zorg ervoor dat terwijl je bent afgeleid vijandelijke teams niet profiteren. Als je de Supply Chopper eenmaal hebt vernietigd, zal deze een hoge kwaliteit buit laten vallen voor de spelers om op te halen. Deze buit omvat drie UAVS, twee pantserdozen en munitiedozen, een gasmasker, een granaatwerper en minimaal tonnen contant geld. Supply Choppers vertrekken na een bepaalde periode, dus als je er een wilt uitschakelen, begin dan meteen met vuren. Vergeet niet, dat na het neerhalen van een Supply Chopper, je moet de buit te verzamelen. Kijk uit voor vijandelijke teams die proberen je uit te schakelen tijdens het verzamelen of je zuurverdiende beloningen te stelen.
Warzone's Seizoen 4 speellijst staat nu op de lijst: Quads, Trio's, Duo's, Solo's, Bloedgeld en Warzone Rumble.
Warzone Rumble wordt op alle platformen van het spel geüpdatet met Seizoen 4.
Call of Duty Warzone is momenteel beschikbaar voor PC, PlayStation 4 en Xbox One.
OOK OP CDKEYNL NIEUWS
---
| | |
| --- | --- |
| | Infinity Ward heeft opnieuw Trio's in Call of Duty: Warzone geïntroduceerd als gevolg van de terugslag van de spelersbasis over de verwijdering ten gunste van Quads. |
---