Hier is wat u moet weten over WWE 2K20's DLC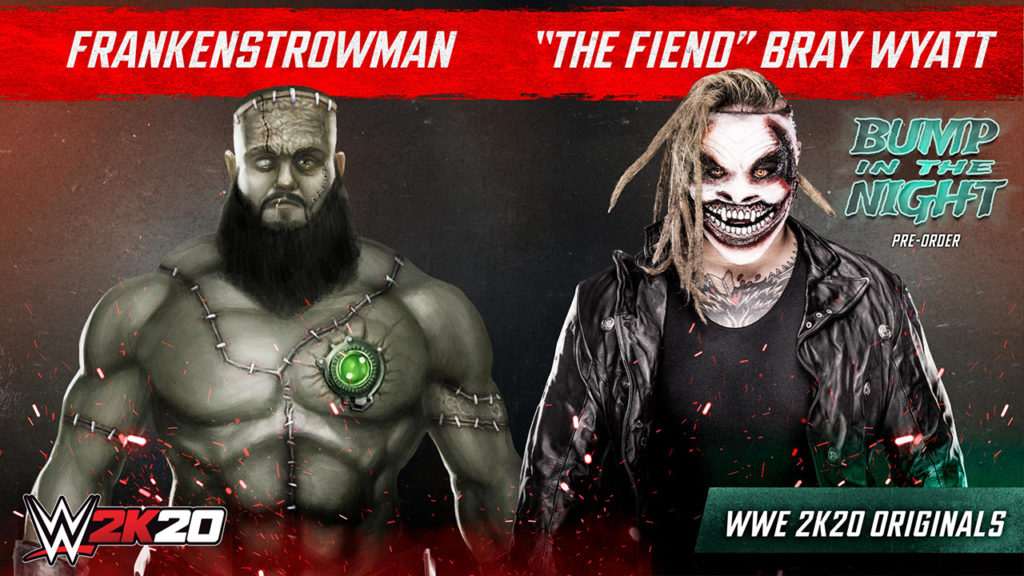 WWE 2K20 releases vandaag en als u geïnteresseerd bent over wat er na de lancering naar het spel komt, 2K Games heeft vrijgegeven details over de vier DLC packs ze hebben gepland voor het spel tot nu toe. De ontwikkelaars nemen dit jaar een andere weg door je favoriete worstelaars om te vormen tot versies uit verschillende thema-omgevingen.
---
---
De vier geplande DLC-pakketten zijn Bump in the Night, Wasteland Wanderers, Southpaw Wrestling en Empire of Tomorrow. Zoals je kunt zien, is Bump in the Night een Halloween-thema en zal op 28 oktober aankomen, net op tijd voor de engste tijd van het jaar. Het zal de echte versie van "The Fiend" Bray Wyatt bevatten, plus deze fictieve personages:
"Demon King" Finn Balor
"Swampfather" Bray Wyatt
FrankenStrowman
"Wicked" Aleister Black
"Unleashed" Randy Orton
"Fed Up" Sheamus
"Pilgrim" Rusev
"Survivor" Mady Rose
"Twisted" Nikki Cross
Cesaro (zombie)
Kassius Ohno (zombie)
Robert Roode (zombie)
Sami Zayn (zombie)
Sasha Banks (zombie)
Net als alle andere DLC-pakketten bevat Bump in the Night ook een speciaal themapodium plus thematische rekwisieten en uitrusting voor uw worstelaars.
Er zijn nog geen personages aangekondigd voor de andere DLC-pakketten. We weten echter wel dat Wasteland Wanderers voor het einde van het jaar zullen arriveren, terwijl Southpaw Wrestling en Empire of Tomorrow hoogstwaarschijnlijk ergens volgend jaar zullen starten.
Alle vier de DLC-pakketten zullen worden opgenomen in de Backstage Pass van het spel. Je kunt elk pakje ook afzonderlijk kopen, vooral als je alleen specifieke fictieve worstelaars wilt toevoegen aan het rooster van je spel.
WWE 2K20 wordt vandaag gelanceerd voor PC, Xbox One en PlayStation 4.
---
OOK OP CDKEYNL-NIEUWS
---
| | |
| --- | --- |
| | WWE 2K20 zal een MyCareer-verhaal hebben dat zowel een mannelijk als een vrouwelijk custom karakter heeft. Bekijk hier de trailer en het bevestigde rooster tot nu toe. |
---