Snelle gids | Het activeren van een CD Key op GOG.com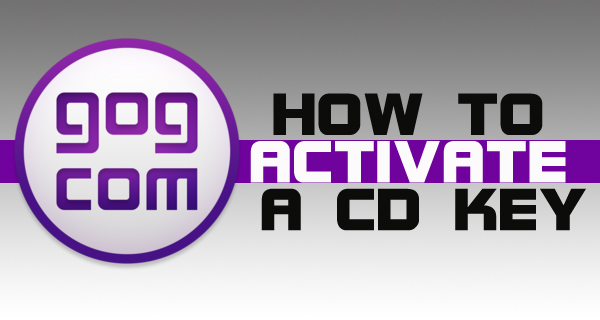 GOG.com (Good Old Games), gemaakt door de Poolse Uitgever CD Projekt, is een digitale distributieplatform en video game activatie website vergelijkbaar met Steam en origin. Het enige verschil is GOG.com is DRM-vrij. DRM of Digital Rights Management is een soort kopieerbeveiliging technologie die wordt gebruikt door veel bedrijven om het gebruik van digitale media te beperken.
TOP GAMES OP GOG.COM
Er zijn twee manieren voor u om een spel of een CD sleutel te activeren. De eerste is via de GOG.com website, en de andere is door middel van GOG GALAXY, GOG. com 's zeer eigen klant. Dit leerprogramma zal u beide methodes tonen.
Voordat er iets anders, maak een account op GOG.com als je nog niet hebt gedaan.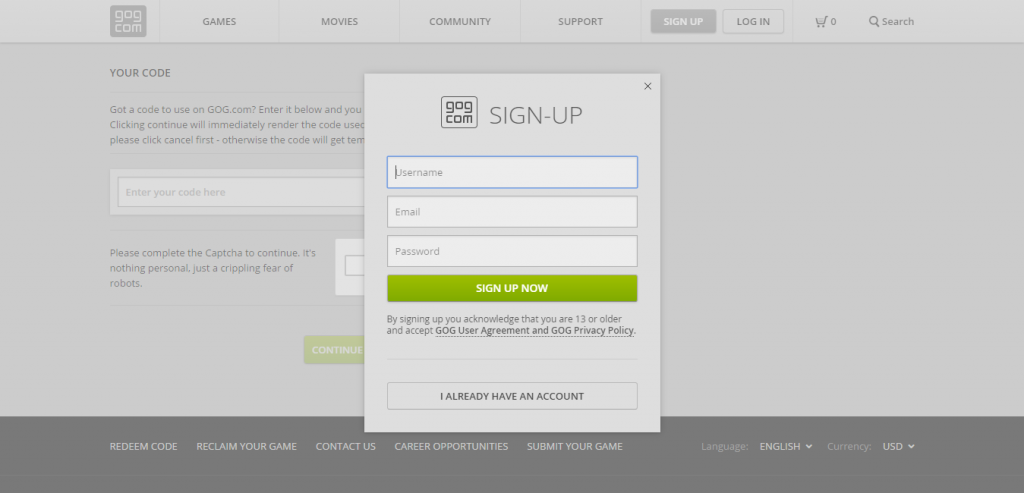 ACTIVEER EEN CD KEY OP DE GOG.COM WEBSITE
Zodra uw account is aangemaakt, gaat u naar deze link om uw CD Key te activeren op de GOG.com website: http://www.gog.com/redeem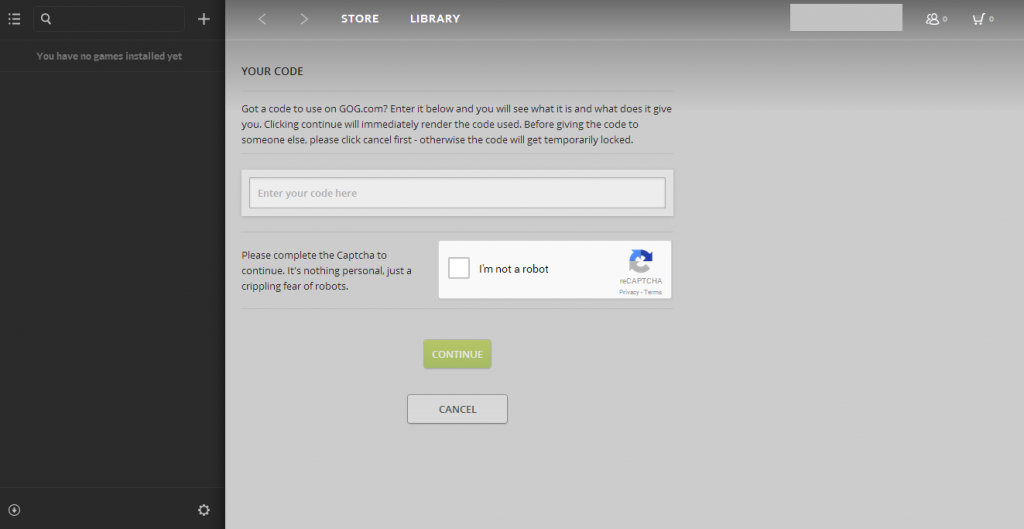 Voer de CD-toets in het vak en voer de CAPTCHA volgens de instructies.
Zorg ervoor dat u deze herinnering in gedachten te houden voor het activeren van uw CD Key:
Als u op Doorgaan klikt, wordt de gebruikte code onmiddellijk weergegeven. Alvorens de code aan iemand anders te geven, te klikken gelieve eerst annuleren-anders zal de code tijdelijk gesloten worden.
ACTIVEER EEN CD KEY MET BEHULP VAN GOG GALAXY
Download de GOG GALAXY client.
Klik hier om te Download GOG GALAXY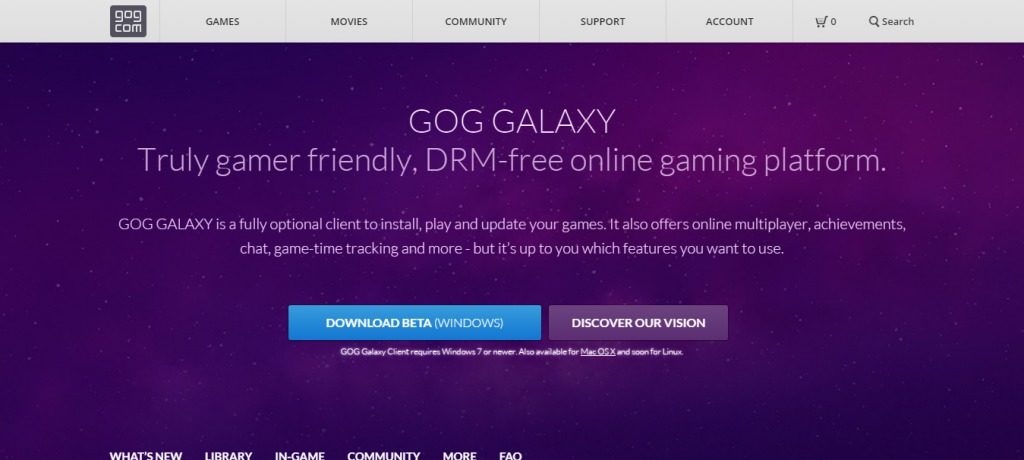 Na het installeren van GOG GALAXY op uw PC, start de client. Zorg ervoor dat uw schijf voldoende beschikbare ruimte heeft om uw spellen te kunnen installeren.
Login met uw e-mail adres en wachtwoord.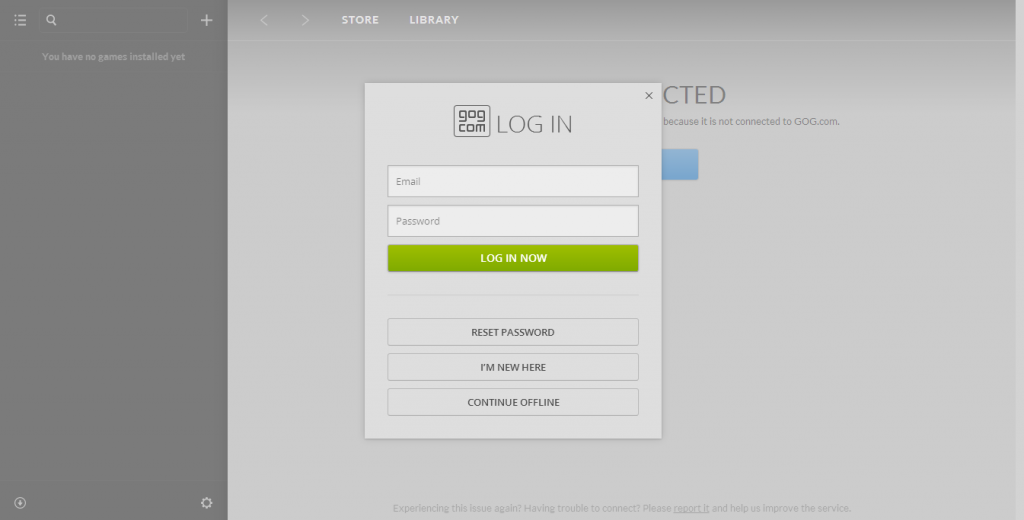 Klik het "+" teken en kies CODE INWISSELEN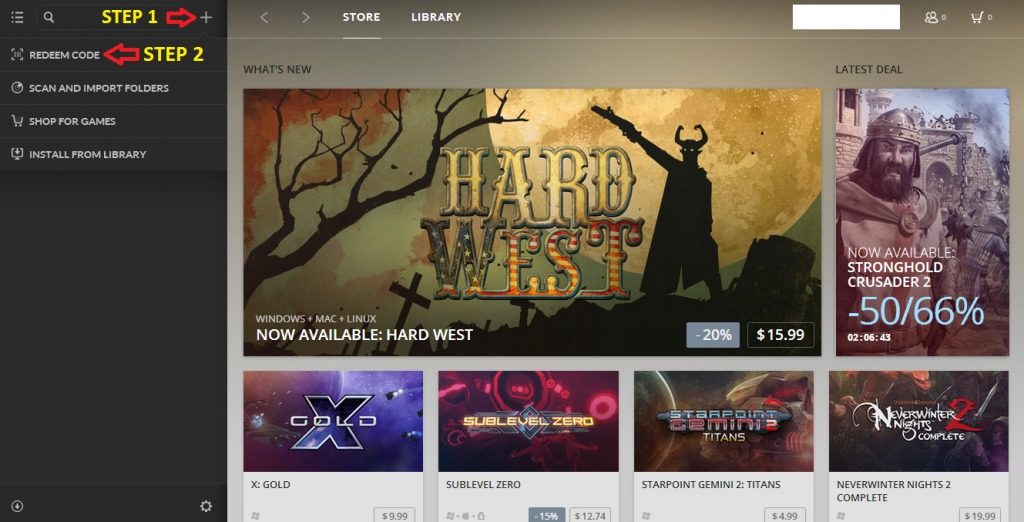 Voer de code in de verstrekte ruimte en vervolgens de captcha. Kick "Doorgaan" en uw download zal beginnen.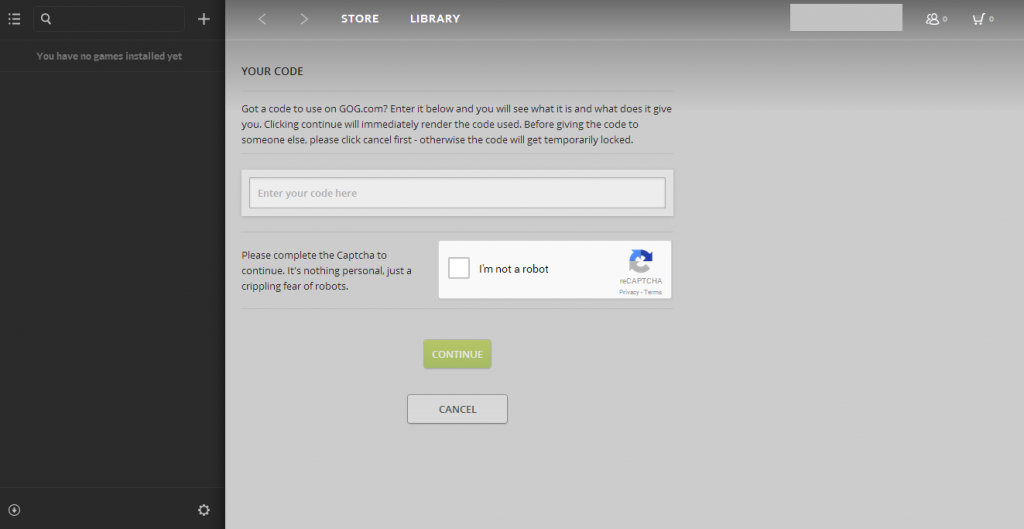 En je bent klaar!