Star Wars Jedi: Survivor verhaaltrailer geeft ons enkele nieuwe inzichten
Op 28.04.23 wordt het nieuwe spel van Respawn Entertainment, Star Wars Jedi: Survivor, uitgebracht. Het speelt zich af 5 jaar na de gebeurtenissen van Jedi Fallen Order.
Door
Kilian

Belangrijke feiten
Star Wars Jedi: Survivor wordt uitgebracht op 28.04.23.

Je speelt als Cal Kestis, 5 jaar na het verhaal van Fallen Order.

De nieuwe verhaaltrailer geeft niet veel nieuwe informatie.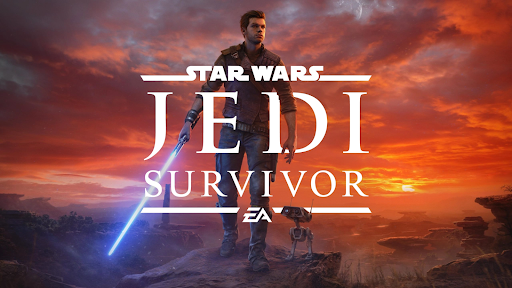 De nieuwe verhaaltrailer voor Star Wars Jedi: Survivor geeft een paar nieuwe stukjes informatie
---
De officiële verhaaltrailer, die op 20 maart werd geüpload, laat ons de details zien van de wereld van Cal Kestis.
Het verhaal speelt zich 5 jaar na de gebeurtenissen in Fallen Order af. Cal Kestis is het zat om weg te vluchten voor het Keizerrijk en wil een veilige plek vinden in het universum waar hij vrij kan leven.
Je moet nieuwe planeten ontdekken met unieke biomen en uitdagingen. Bovendien moet je je personage levelen en nieuwe vaardigheden beheersen. Om een grotere Jedi te worden dan je was om te vechten tegen sterkere vijanden.
En Cal vindt deze plek, een plek waar het Keizerrijk hen niet zal vinden. Een mooie plek, een plek waar het de moeite waard is om voor te vechten.
Jedi Survivor zal een mix zijn van Soulslite en Metroidvania, dus de ontwikkelaars willen dat je teruggaat naar planeten die je al hebt bezocht en nieuwe uitdagingen of verhalen krijgt.
In de nieuwe trailer zagen we een kleine puzzel, dus we kunnen er een paar verwachten in het uiteindelijke spel.
Maar de verhaaltrailer was over het algemeen niet erg informatief. Het laat ons een paar gevechten zien tegen nieuwe vijanden en slechts een paar planeten, dus je moet het spelen om het hele plot te krijgen.
---
Bestel nu Star Wars Jedi: Survivor vooruit op CDKeyNL en bespaar geld!
---
Bij CDKeyNL krijg je altijd games voor de laagste prijs. Ze hebben zelfs een browser extensie waarmee je altijd de beste prijs kunt vinden.
Je kunt de browser extensie hier downloaden:
Download nu de browser extensie om in de toekomst veel geld te besparen!!!
Om niets te missen in de toekomst, zoals nieuwe games, updates of de beste kortingen, sla CDKeyNL op en check het af en toe.
Bij CDKeyNL vind je de beste prijzen voor games, giftcards en zelfs als je op zoek bent naar antivirusprogramma's, vind je ze hier. Koop nu van geverifieerde CD-key verkopers op CDKeyNL.
Bestel nu Star Wars Jedi: Survivor vooruit op CDKeyNL en krijg de laagste prijs!
---
RELEVANTERE ARTIKELEN
---