The Elder Scrolls Online: Scribes of Fate is slechts het begin
Het online spel van de Elder Scrolls-serie van Bethesda krijgt constant nieuwe inhoud, nu hebben ze een nieuwe DLC uitgebracht: Scribes of Fate.
Door
Kilian

Belangrijke Feiten
Het DLC-verhaal "Scribes of Fate" is momenteel beschikbaar op PC/Mac en wordt op 28 maart uitgebracht op Xbox en Playstation.

De DLC introduceert het eerste hoofdstuk van een nieuw verhaal.

De DLC bevat twee uitdagende nieuwe kerkers.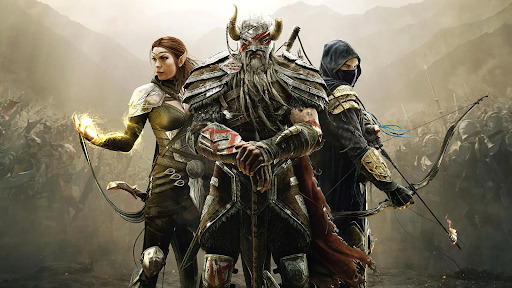 De nieuwe DLC biedt spelers veel nieuwe inhoud en dit zal niet de laatste zijn
---
The Elder Scrolls Online krijgt constant nieuwe inhoud. Met deze DLC beginnen ze nu aan hun 7e verhaallijn: Shadow Over Morrowind.
Dit is slechts het begin van veel nieuwe inhoud voor de Shadow Over Morrowind-verhaallijn. In 2023 zullen er nog veel meer DLC's met veel meer inhoud uitkomen.
Nu hebben ze het nieuwe verhaal Scribes of Fate uitgebracht, dat nu beschikbaar is voor PC/Mac. De DLC zal op 28 maart beschikbaar zijn op Xbox en Playstation.
Je kunt de DLC kopen voor 1500 Crowns, die rond de €12,99 kosten op Steam/Bethesda, maar je kunt ze goedkoper kopen op CDKeyNL.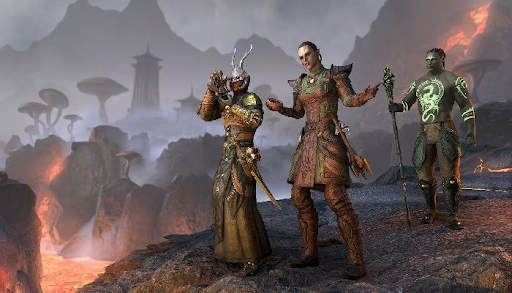 De nieuwste DLC vereist dat je betrokken raakt bij een tijdgebogen gevecht om de ziel van een cultus van Daedrische oorsprong te beschermen.
De DLC bevat twee nieuwe uitdagende kerker die je solo kunt ontdekken of beter met je vrienden.
De eerste kerker is "Scrivener's Hall" waar je de plaats infiltreert om een verbannen leider van de schrijvers te helpen en een Daedrisch artefact te vinden, maar dit zal niet gemakkelijk zijn.
De tweede is de stad "Bal Sunnar" waar je moet vechten tegen magische wezens en proberen hun bron te vinden. Dit is niet alleen mogelijk in het heden, dus je moet door het verleden en misschien zelfs de toekomst gaan om het te lokaliseren.
---
Koop The Elder Scrolls online nu op CDKeyNL
---
Bij CDKeyNL krijg je altijd games voor de laagste prijs. Ze hebben zelfs een browser extensie waarmee je altijd de beste prijs kunt vinden.
Je kunt de browser extensie hier downloaden:
Download nu de browser extensie om in de toekomst veel geld te besparen!!!
Om niets te missen in de toekomst, zoals nieuwe games, updates of de beste kortingen, sla CDKeyNL op en check het af en toe.
Bij CDKeyNL vind je de beste prijzen voor games, giftcards en zelfs als je op zoek bent naar antivirusprogramma's, vind je ze hier. Koop nu van geverifieerde CD-key verkopers op CDKeyNL.
Koop The Elder Scrolls online op CDKeyNL en krijg de laagste prijs!
Heb je het spel al? Koop Crowns op CDKeyNL om de nieuwe DLC goedkoper te krijgen.
---
RELEVANTERE ARTIKELEN
---