The Outer Worlds Herziening Ronde omhoog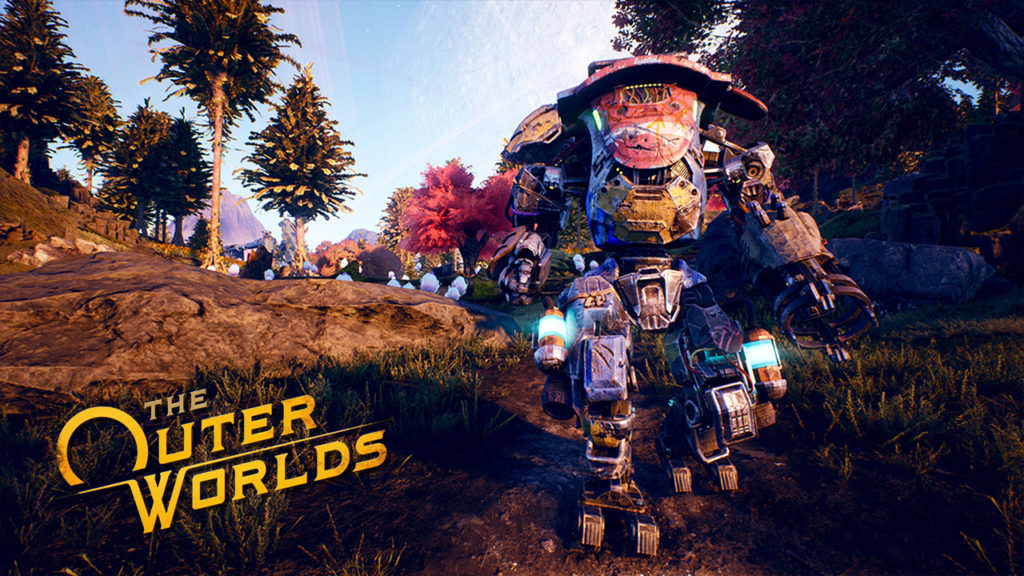 Zeggen dat The Outer Worlds een van de meest verwachte spellen van het jaar is, doet de hype rond dit spel geen recht. Zeker, het is geen Death Stranding, maar fans van Fallout zijn op zoek naar Obsidian's aanstaande aanbod om de leegte van sci-fi RPG's na de teleurstelling bekend als Fallout 76 op te vullen.
---
---
Nu, terwijl vergelijkingen met Fallout niet kunnen worden vermeden, is het belangrijk om te stellen dat The Outer Worlds veel kleiner is in omvang en de spelers geen echt open wereld geeft. Toch is het niet zo dat Obsidian niet weet wat ze doen. Zij waren immers verantwoordelijk voor Fallout New Vegas.
Met de game nog maar een paar dagen voor de lancering is het review-embargo opgeheven en komen we nu te weten wat de critici te zeggen hebben over Obsidian's ruimte-avontuur. En dus brengen we je een verzameling recensies van de populairste mediakanalen op het web om je te helpen beslissen of je naar de ruimte gaat of dat je deze reis overslaat.
---
"The Outer Worlds is een luchtige RPG die de Firefly-fantasie wil nabootsen."
– Tom Senior
---
"Met The Oututer Worlds heeft Obsidian zijn eigen weg gevonden in de ruimte tussen Bethesda en BioWare's RPG's, en het is een geweldige weg."
– Dan Stapleton
---
"The Outer Worlds is altijd overtuigend en het is een prachtig voorbeeld van hoe je traditionele RPG-gevoeligheden kunt bevorderen in een scherpe, moderne ervaring."
– Edmond Tran
---
"Het team van Obsidian blinkt uit in het aanmoedigen van creatieve experimenten in een responsieve en absurde omgeving en zorgt ervoor dat elk bezoek aan Halcyon vol heerlijke verrassingen zit."
– Joe Juba
---
"The Outer Worlds is beperkter van omvang dan veel andere open wereld avonturen, maar het maakt het goed in charme en een beknopte visie zonder veel opgeblazenheid."
– Chris Carter
---
"The Outer Worlds markeert Obsidian die aan de top van zijn spel werkt, en een sterke basis voor een nieuwe franchise die voorbestemd lijkt voor grootsheid."
– Alex Avard
---
"Als een compactere Fallout-achtige ervaring werkt The Outer Worlds echt, en ik hoop nu al dat we op een dag weer terug kunnen keren naar de Halcyon Colony."
– Hayes Madsen
---
"Met een volledige karakterontwikkeling, een prachtig metgezelsysteem en een geheel eigen geest, is The Outer Worlds alles wat ik had gehoopt dat het zou zijn en meer."
– Alexander Thomas
---
En daar heb je het! Het lijkt erop dat het experiment van Obsidian om een beperktere kijk op de Fallout formule te creëren, zijn vruchten heeft afgeworpen. Uit wat we van de critici kunnen opmaken, blijkt dat het spel op zichzelf staat met genoeg spin on classic mechanics en een interessant universum vol kleur en eigenzinnigheid.
The Outer Worlds wordt op 25 oktober gelanceerd voor PC, Xbox One en PlayStation 4.
---
OOK OP CDKEYNL-NIEUWS
---
| | |
| --- | --- |
| | The Outer Worlds lanceert volgende week en Obsidian en Private Division hebben een lanceertrailer uitgebracht die laat zien dat je uit beide zijden van de munt kunt kiezen. |
---