Voorladen nu live voor Ghost Recon Breakpoint Open Bèta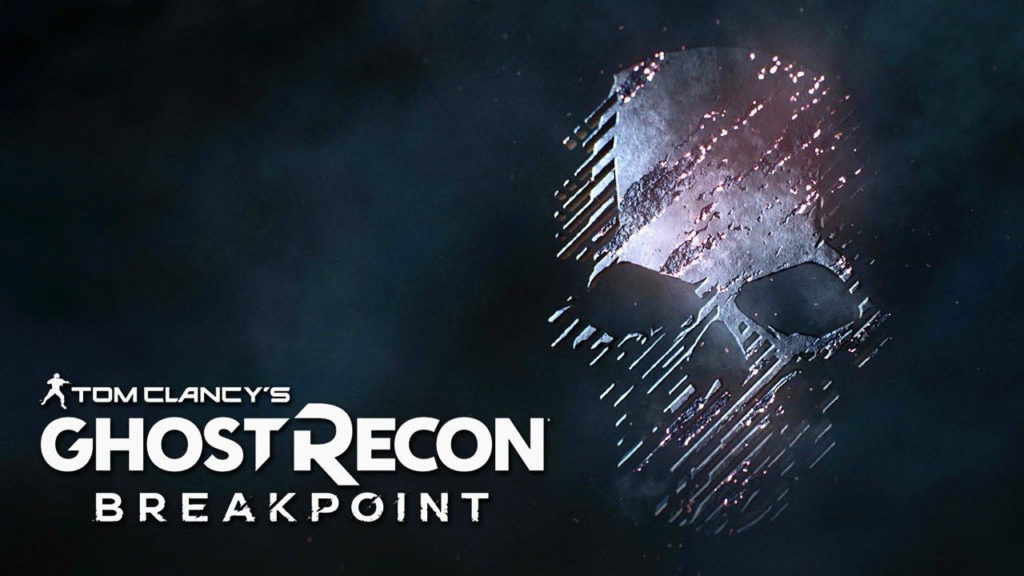 Tom Clancy shooter fans die geduldig wachten op Ghost Recon Breakpoint krijgen dit weekend een tweede voorproefje van de gameplay van de komende titel. Na het toepassen van enkele fixes en tweaks dankzij de gameplaystats en de feedback van spelers van de gesloten bèta, is Ubisoft klaar om meer spelers in de strijd voor de open bèta te krijgen.
---
---
De open bèta begint op 26 september, donderdag, om 11 uur BST of 12 uur CEST. De bètaversie is beschikbaar voor spelers op de PC, Xbox One en PlayStation 4. Om je speeltijd te maximaliseren, kun je nu al beginnen met het voorladen van de bèta-client. Degenen die deel uitmaakten van de vorige bètaversie hoeven alleen maar een patch te downloaden.
Spelers hebben toegang tot verschillende regio's en missies op het hele eiland Auroa. Sessies kunnen alleen of met maximaal 4 andere spelers in co-op gedaan worden. Open bètatesters kunnen ook de Ghost War Elimination PvP-modus uitproberen in vier maps – Skell Port, PMC Camp, Cold War Bunker en Deserted Harbor.
De bèta zal tot 29 september, zondag, lopen, dus zorg ervoor dat je tegen die tijd je vulling hebt. Let op: de vooruitgang die je tijdens deze bètaversie bèta's bèta's bèta's maakt, gaat niet over naar de volledige versie van het spel. Dit betekent dat het misschien beter is om zoveel mogelijk verschillende dingen uit te proberen als je kunt in plaats van alleen maar te proberen om vooruitgang te boeken in één enkele modus.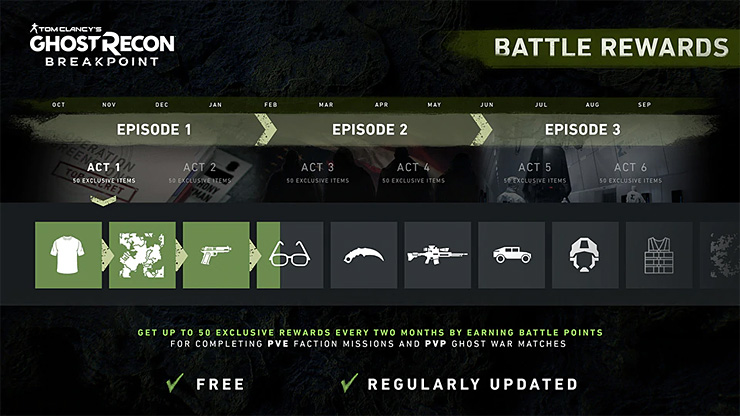 In ander nieuws, heeft Ubisoft geopenbaard dat het spel twee Battle Passes voor elk van de 3 afleveringen die binnen een jaar na de lancering van het spel hebben zal. Deze zijn gratis voor alle spelers en kunnen worden geëgaliseerd door ""PVE factiemissies en PVP Ghost War-wedstrijden te voltooien"". Spelers kunnen ook boosters en premium valuta kopen via microtransacties. Tot slot is er een Jaar 1 Pass die de drie episodische contentdruppels en het Special Operation Forces-pakket bevat.
Tom Clancy's Ghost Recon Breakpoint wordt op 4 oktober gelanceerd voor de PC, Xbox One en PlayStation 4.
---
OOK OP CDKEYNL-NIEUWS
---
| | |
| --- | --- |
| | Ubisoft lijkt zich in de laatste ontwikkelingsfase te bevinden wat betreft Tom Clancy's Ghost Recon Breakpoint, omdat ze de officiële PC-systeemvereisten voor de aankomende co-op shooter hebben onthuld. |
---