15 van de beste early access games en vergelijk de prijzen
Bijgewerkt op Juli 2021
"Wil je een Early Access Games spelen, maar weet je niet welke je moet kiezen?
Gelukkig is Cdkeynl hier om je te helpen met deze top 15 van de beste Early Access Games!"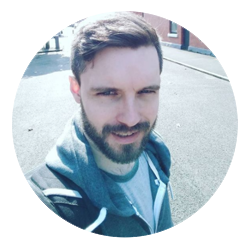 Door  Daniel   

  Sir_Magnetron
---
---
---
Wat zijn de Top 15 Early Access Games 2021?
---
 Ga op een episch oceaanavontuur en vecht, alleen of met vrienden, om de elementen en mensenetende haaien op je nieuwe drijvende huis te overleven. Gevangen op je kleine vlot, met niets anders dan een oude plastic haak en een eindeloze oceaan, vang je drijvend puin op en doorkruis je de riffen om middelen te verzamelen om je vlot te bouwen tot een drijvend herenhuis. Craft overlevingsuitrusting, oogstpercelen en wapens. Onderzoek en leer nieuwe dingen. Bezoek passerende eilanden en navigeer je weg door de gevaren van de oceaan in je drang om te overleven.
---
Het spel speelt zich af in de Noorse wereld van Valheim en je speelt als een ziel die de orde in het vagevuur moet herstellen. Het spel bevat een procedureel gegenereerde wereld, en je zult op je zoektocht wezens van legende en mythe moeten doden. Je kunt huizen bouwen en wapens, harnassen en voedsel maken.
---
Phasmophobia is een 4-persoons online psychologische horror met realistische graphics en volledige stemherkenning. Er zijn meer dan tien unieke spook typen, elk met unieke eigenschappen en meerdere locaties om te onderzoeken. Je kunt met de geesten communiceren via verschillende hulpmiddelen en voorwerpen en zowel in VR- als normale modus spelen.
---
Creëer en ontwikkel je personage op de manier die je wilt, verken dan overval en verover je weg over een continent in deze open-wereld middeleeuwse strategie. Geniet van een ongelooflijke single-player campagne of test je multiplayer vaardigheden in adembenemende gevechten die zijn gebaseerd op vaardigheden in de richting van de Middeleeuwen
---
Vernietig de natuur en bouw de fabriek die je altijd al wilde in een unieke first-person open-wereld. Breid uit, bouw en optimaliseer alleen of met vrienden. Verken de enorme buitenaardse wereld, zoek naar materialen en verzamel waardevolle bronnen. Ga de strijd aan met de lokale natuur en gebruik voertuigen, jump pads, fabriekswagens, jetpacks en hypertubes om uw potentieel te bereiken.
---
Als hoofdingenieur van een futuristisch ruimteprogramma, is het jouw taak om toezicht te houden op de bouw van structuren die in staat zijn de kracht van hele sterren te benutten. Ontwerp en bouw een geautomatiseerd transportsysteem met transportbanden om grote hoeveelheden grondstoffen tussen planeten te verplaatsen. Het spel bevat een procedureel gegenereerd universum, wat betekent dat er elke keer dat je speelt nieuwe neutronensterren, dwergplaneten en rode reuzen ontstaan.
---
Kies een unieke held en speel samen een co-op level-gebaseerd avontuur. De levels zijn willekeurig, en er zijn meer dan 100 voorwerpen en wapens om te ontdekken. Het spel combineert FPS, rogue-lite, en RPG-elementen.
---
Met je hogedrukreiniger is het je taak om de buurt schoon te maken en er je brood mee te verdienen. Er is geen score om te verslaan, en in plaats daarvan ben je gewoon vuil, schimmel, graffiti en mos aan het verwijderen van gebouwen, voertuigen en trottoirs. Maak schoon met creativiteit en deel je werk met anderen.
---
Reis door de uitgestrekte actie-RPG-wereld van het verleden van Eterra en ontdek duistere rijken, toornige goden en ongerepte wildernissen. Vul je arsenaal met magische items en rust krachtige en unieke set items uit binnen een gerandomiseerd loot systeem. Je kunt je specialiseren in 15 meesterklassen en je vaardigheden aanpassen om hun functie te veranderen, of je nu skeletten transformeert in boogschutters of slangen oproept om naast je te vechten.
---
 Speel de ultieme overleving waar zorgvuldig beheer van je karakter, zoals metabolisme, inertie tijdens de beweging, en hoe snel lagen van kleding droog zijn allemaal belangrijk. Verken een kaart van 144 vierkante kilometer met bossen, stranden, steden en vliegvelden. Knutsel voorwerpen, vecht en pas je spullen aan in online multiplayer ondersteuning voor maximaal 64 spelers.
---
Zero Hour is een tactische, teamgebaseerde FPS met de nadruk op actie in close-quarters. Beheers zowel defensieve als aanvallende gadgets terwijl je samenwerkt met je teamgenoten om doelstellingen te voltooien. Je team kan voor elke ronde een strategie bepalen, en je zult je beperkte middelen gedurende de wedstrijd moeten beheren
---
Stap in het ultieme oorlogstheater met een realistische World War 2 FPS. Vecht op de grond, in tanks, of neem de controle over de artillerie, in open gevechten die 100 spelers ondersteunen. Kies uit een van de 14 rollen, bouw verdedigingswerken op, gebruik teamwork of speel als de commandant van je team en leid ze naar de overwinning met behulp van je vaardigheden en tactische kaart.
---
Pavlov VR is een close-quarters multiplayer shooter. Je kunt je vaardigheden aanscherpen in offline matchmaking en tegen bots spelen voordat je online gaat. Ga de strijd aan op speciale servers en maak gebruik van de voicechat om je succes te coördineren.
---
EVERSPACE 2 is een razendsnelle space shooter waarin je door het heelal reist op zoek naar de beste trade deals. Elke run bevat epische buit, uitdagende vijanden en moeilijke beslissingen. Je kunt je verzameling schepen uitbreiden, machtige bondgenoten rekruteren, extraatjes vrijspelen en geheimen ontrafelen.
---
Concurreren met en tegen andere spelers in een aanhoudende online oorlog en de oorlogsinspanning helpen door het bouwen van bases, het voltooien van verkenningsmissies en het vechten. Speel als een hardnekkig personage en verdien een reputatie, rijd vooruit met behulp van goed geplande strategieën, en vang aanvoerlijnen om de frontlinie gewapend te houden. De oorlog is wreed en gaat door, of je nu online of offline bent, waarbij gebieden altijd verloren en gewonnen worden.
---
Wat is een Early Access spel?
Early Access (EA) is de vervroegde vrijgave van een videospel aan het publiek tijdens de ontwikkeling ervan en is gewoonlijk een manier voor kleinere bedrijven om extra geld voor hun spel te krijgen.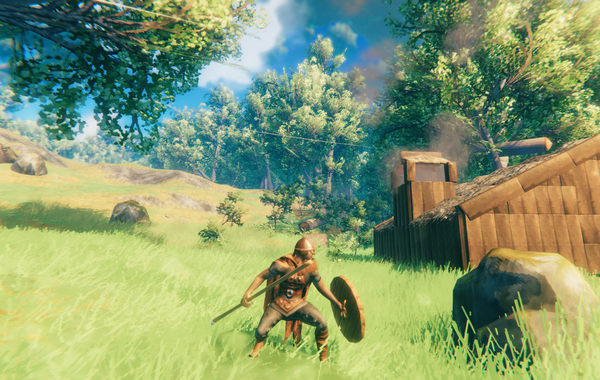 Games die in Early Access worden vrijgegeven, kunnen essentiële financiering voor hun spel verdienen terwijl ze waardevolle feedback en bugrapporten van echte spelers krijgen voor de lancering.
Het is een kans om te discussiëren, feedback te geven, bugs te melden, en het spel te spelen tijdens zijn ontwikkelingscyclus.
Wat gebeurt er met mijn spel als het officieel uitkomt?
Een van de beste voordelen van het kopen van een spel in Early Access, is dat wanneer het uiteindelijk wordt uitgebracht, je nog steeds eigenaar bent van het spel en de voortgang wordt vaak doorgezet in de volledige release.
Met Early Access krijg je het spel vaak tegen een gereduceerde prijs, heb je een voorsprong op degenen die wachten op de volledige release en krijg je de ongelooflijke kans om het spel te zien evolueren doorheen de ontwikkelingscycli tot de releaseversie.
Dit is waar Tags om de hoek komen kijken.
Waarom maken we een Top 15 Early Access-gameslijst?
Early Access Games zijn beschikbaar voor ongelooflijke prijzen, maar met zo veel om uit te kiezen, willen we je helpen het spel te kiezen dat bij je past.
Bij Cdkeynl geloven we in kwaliteit boven kwantiteit. Daarom vergelijken we data en reviews van onze gebruikers met die van Steam om je de meest gedetailleerde rangschikking te geven die er is.
Hoe komen we aan onze positie?
Wij richten ons op de echte ratings, echte meningen, en aanbevelingen van degenen die het spel gespeeld hebben.
Wij analyseren de gegevens van Metacritic, Steam, en uw ratings op Cdkeynl om de meest nauwkeurige ranking systeem mogelijk te maken.
We houden het simpel en tonen alleen de top 15 spellen om je het beste te geven dat op dat moment beschikbaar is.
Deze lijst zal maandelijks worden bijgewerkt om de markt en de speler ervaring weer te geven.
Cdkeynl heeft geen invloed op de ratings; we analyseren alleen de gegevens en presenteren de resultaten.
Wij zijn een prijsvergelijkingswebsite en blijven onpartijdig. We tonen prijzen van alle platforms, inclusief Steam, Origin en Epic Games.
---
---