Call of Duty nu exclusief voor Xbox
De onlangs aangekondigde overname van Activision Blizzard door Microsoft heeft veel wenkbrauwen doen fronsen. CEO Bobby Kotick heeft nu een aantal vragen beantwoord over de toekomst van het bedrijf en de games.
Door 
  Daniel  | 

  Sir_Magnetron
Vind goedkope Call of Duty-merch en koop het perfecte cadeau voor casual en hardcore gamers.
DUURSTE OVERNAME DOOR MICROSOFT
---
De overname van Activision Blizzard door Microsoft ter waarde van 69 miljard dollar wordt de grootste overname van het bedrijf, waarmee het de aankoop van LinkedIn Corporation ter waarde van 29 miljard dollar in 2016 inhaalt.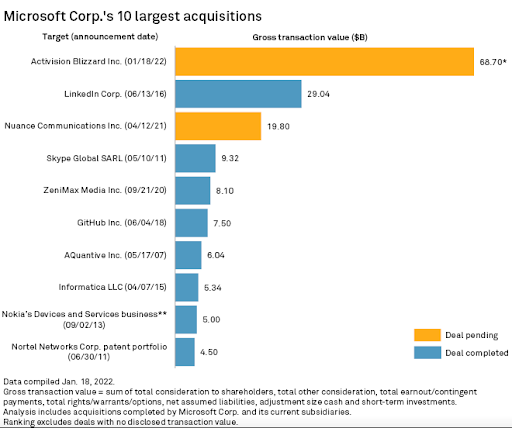 Sinds 2011 heeft Microsoft nu 144,8 miljard dollar uitgegeven aan overnames, waarbij de contante overname van Activision Blizzard nu goed is voor 53,7% van dat uitgegeven geld.
Tot die overnames behoort natuurlijk ook de aankoop van ZeniMax, het moederbedrijf van Bethesda, dat Microsoft voor meer dan 8 miljard dollar kocht, waardoor The Elder Scrolls en Fallout-franchises aan de lijst van Xbox-titels werden toegevoegd.
Bobby Kotick, CEO van Activision Blizzard, heeft nu gezegd: "Toen ze oorspronkelijk belden, zeiden we dat we erover zouden nadenken, en toen deden ze dit bod, dat ongelooflijk aantrekkelijk was met een premie van 45 procent ten opzichte van de aandelenprijs. En ik denk dat dat heel logisch was."
Kotick doelt hiermee op de perfecte timing van Phil Spencer, CEO van Microsoft Gaming, die Kotick belde om de deal voor te stellen.
Het kwam net op het moment dat Activision Blizzard plannen maakte voor de toekomst en zich realiseerde dat ze veel geld moesten uitgeven aan het inhuren van experts in AI en machine learning, data analytics, en cybersecurity.
Met andere bedrijven zoals Facebook, nu Meta genaamd, Netflix, Sony, Microsoft en Google die al grote stappen zetten in de richting van cloud gaming en streaming, zag Activision Blizzard geen manier om te concurreren en koos ervoor om het aanbod van Spencer te accepteren.
Voor iedereen die het zich afvraagt, Kotick zal aftreden zodra de overname is afgerond, wat naar verwachting in juni 2023 zal gebeuren.
---
IS CALL OF DUTY EXCLUSIEF VOOR DE XBOX?
---
Het is misschien te vroeg om te zeggen wat er in de toekomst voor Call of Duty ligt, maar Spencer heeft gezegd dat bestaande games op de PS4 en PS5 platformen zullen blijven bestaan.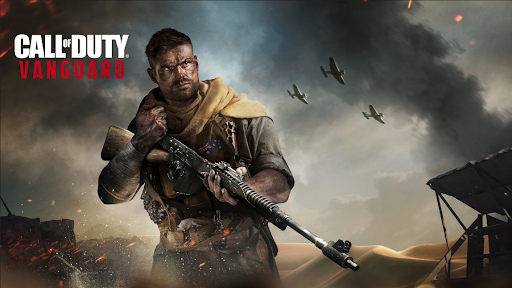 We verwachten wel dat toekomstige Diablo-, Overwatch-, CoD- en World of Warcraft-titels op de Xbox Game Pass terecht zullen komen en meer dan waarschijnlijk Xbox-exclusieve titels zullen worden.
We kunnen zoveel aannemen nadat Microsoft tijdens E3 2021 bevestigde dat Bethesda's aankomende RPG Starfield nu een Xbox exclusieve titel zal zijn, lancerend op PC, Xbox Series X en Series S.
---
---
Sony haalt alle PlayStation Now-winkelkaarten uit de winkels
KOOP CALL OF DUTY: VANGUARD GOEDKOPE CD KEYS BIJ ALLKEYSHOP
---
Voor al het laatste videogame nieuws, trailers, en de beste deals, zorg ervoor dat je ons bookmarked.
Je kunt de beste en goedkoopste online deals vinden voor goedkope Call of Duty: Vanguard CD keys, game codes, gift cards, en antivirus software van de geverifieerde CD key verkopers op onze winkel pagina's.
RELEVANTERE ARTIKELEN
---