15 van de beste Co-op spellen en vergelijk de prijzen
Bijgewerkt op Juli 2021
"Wil je een Coöperatieve Games spelen, maar weet je niet welke je moet kiezen?
Gelukkig is Cdkeynl er om je te helpen met deze top 15 van de beste Coöperatieve Games!"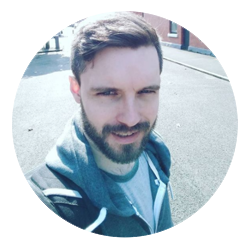 Door  Daniel   

  Sir_Magnetron
---
---
---
Wat zijn de Top 15 coöperatieve spellen 2021?
---
PS4 / Xbox One / Xbox Series X / Switch
Het spel is een asymmetrische horror waar 4 Overlevenden moeten proberen te ontsnappen aan een Moordenaar. Overlevenden moeten generatoren maken om de poorten van stroom te voorzien en te ontsnappen. Ze kunnen zaklampen, gereedschapskisten en medkits gebruiken. De Killers moeten de Survivors doden voordat de generators af zijn en hebben toegang tot unieke vaardigheden.
---
PS4 / PS5 / Xbox One / Xbox Series X
Speel met een vriend(in) in dit coöp-spel voor twee spelers, online of via split-screen. Voltooi puzzels, beheers vaardigheden en werk samen om het verhaal te ontrafelen. Het spel volgt twee personages die hun verschillen moeten overwinnen terwijl ze aan een avontuur beginnen dat hun leven niet kent.
---
Word een piratenlegende zonder vaste rollen, en de vrijheid om de open-wereld setting en andere spelers aan te pakken zoals jij dat wilt. Vaar samen met vrienden en jaag, vis, handel en dood skeletten in 11 verhaalgedreven verhalen. Sea of Thieves is een voortdurend evoluerende game met nieuwe missies, buit en bemanningen die met elke update aan de toch al enorme wereld worden toegevoegd.
---
Red de laatste stad van de mensheid tegen de duistere krachten in een responsieve first-person shooter, en beleef het epische filmische verhaal alleen of met vrienden. Kies je Guardian-klasse, met Titan, Warlock en Hunter, verzamel een fantastische reeks exotische wapens en bepantsering en speel met of tegen je vrienden en andere Guardians in PvE- en PvP-spelmodi.
---
De Warhammer-wereld komt tot leven in een adembenemende campagne van verkenning, uitbreiding en verovering. Verbeter je Lords en Heroes en bewapen ze met mythische wapens en harnassen. Speel als een van de acht Legendary Lords en een van de vier rassen, elk met een unieke speelstijl, campagnemechanieken, legers, monsters en legerkwaliteiten.
---
PS5 / PS4 / Xbox One / Xbox Series X
Neem het tegen elkaar op in intense teamgevechten op korte afstand. Het spel is voortdurend in ontwikkeling, met nieuwe operators, gadgets en tactieken die voortdurend worden toegevoegd en bijgewerkt. Je barricadeert muren, breekt door toegangspunten, legt vallen en werkt samen met je team.
---
PS4 / Xbox One / Xbox Series X
Overwin je strubbelingen, zoals honger, dorst en kou, terwijl je probeert je enige doel te bereiken, overleven. Overleef op elke manier die je kunt. Bouw een vuur, bouw een schuilplaats, dood dieren voor vlees, bescherm jezelf tegen andere spelers, dood ze voor vlees en vorm allianties om een stad te vormen. Verdien het vertrouwen van anderen, of verraad ze. Het is jouw wereld, jouw leven, en er zijn geen regels als het op Rust aankomt.
---
Het spel speelt zich af in de Noorse wereld van Valheim en je speelt als een ziel die de orde in het vagevuur moet herstellen. Het spel bevat een procedureel gegenereerde wereld, en je zult op je zoektocht wezens van legende en mythe moeten doden. Je kunt huizen bouwen en wapens, harnassen en voedsel maken.
---
PS5 / PS4 / Xbox One / Xbox Series X
Kruip in de huid van een jager en ga samen met je altijd betrouwbare Palico de strijd aan met gigantische monsters in de nieuwe wereld – allemaal in naam van het onderzoek. Gebruik en beheers elk van de 14 wapens die je tot je beschikking hebt, elk met zijn eigen unieke eigenschappen en aanvallen. Gebruik je Scoutflies om monsters op te sporen aan de hand van hun voetafdrukken en wonden. Verzamel meer informatie over het monster als je Scoutflies geuren onthouden en je naar verdere sporen leiden. Vecht samen met je Palico, je altijd betrouwbare kameraad die gespecialiseerd is in een verscheidenheid aan offensieve, defensieve en ondersteunende vaardigheden.
---
Leer te overleven op een mysterieus eiland vol prehistorische wezens en andere spelers die hetzelfde proberen te doen. Begin naakt, bevroren en uitgehongerd op een onbekend eiland en leer jagen, grondstoffen oogsten, voorwerpen maken, dinosaurussen fokken en berijden, gewassen verbouwen, schuilplaatsen bouwen en technologieën onderzoeken, terwijl je de roofdieren ontwijkt die over het land zwerven. Sluit je aan bij een stam of creëer een stam, of ga alleen aan de slag in een spel dat je uitdaagt om te drinken, te eten en het weer te overleven in een gevaarlijke en levende wereld.
---
Ga op een episch oceaanavontuur en vecht, alleen of met vrienden, om de elementen en de mensenetende haaien te overleven op je nieuwe drijvende thuis. Gevangen op je kleine vlot, met niets anders dan een oude plastic haak en een eindeloze oceaan, vang drijvend puin en scharrel de riffen af om grondstoffen te verzamelen om je vlot in een drijvend landhuis te bouwen. Craft overlevingsuitrusting, gewassen percelen en wapens. Onderzoek en leer nieuwe dingen. Bezoek voorbijgaande eilanden en navigeer je een weg door de gevaren van de oceaan in je poging te overleven.
---
Stap in het Warhammer-universum en beleef PvE-actie voor 1-4 spelers tegen de Chaos- en Skaven-hordes. Het spel bevat vijf helden, elk met drie beschikbare carrières, en meer dan 20 wapentypes, waaronder zwaard, knots, hamer, hellebaard, boog en oorlogspik. Vecht in meer dan 15 missies met heldenspecifieke buit om het spel eindeloos herspeelbaar te maken.
---
PS4 / Xbox One / Xbox Series X
Overleef voor het eerst de woestenij met vrienden en stippel je eigen weg uit in een nieuwe online wereld met honderden locaties. Creëer je personage met het S.P.E.C.I.A.L.-personagesysteem, bouw, knutsel en verzamel zelfs een nucleaire raket. Gebruik je C.A.M.P. om aan de broodnodige schuilplaatsen en voorraden te komen, of overleef de Nucleaire Winter in het speltype PvP battle royale voor 52 spelers.
---
Stap in de wereld van The Master Chief en vecht tegen de sterren in een van de grootste first-person shooter-franchises ooit. Duik in de campagne of instant matchmaking in Halo CE, Halo 2, Halo 3 en Halo 4. De collectie bevat nieuwe aanpasbare opties, nieuwe seizoensgebonden en wekelijkse uitdagingen en nieuwe spelstanden, allemaal met pc-instellingen en optimalisaties zoals 4K, muis- en toetsenbordondersteuning en 60+ FPS.
---
Struikel je een weg naar de overwinning in deze kleurrijke en maffe free-for-all party game. Vecht door obstakels, duw je tegenstanders en tart de fysica terwijl je je lachend een weg baant door arena's met 60 spelers om de overwinning te behalen. Pas je Fall Guy aan, doe mee aan chaotische free-for-alls, stuiter je een weg door coöperatieve uitdagingen en elimineer alle anderen, allemaal in de naam van plezier.
---
Wat is een coöperatief spel (Co-op)?
Bij een coöperatief (co-op) videospel kunnen twee of meer spelers aan één spelsessie deelnemen en samenwerken om doelstellingen te verwezenlijken.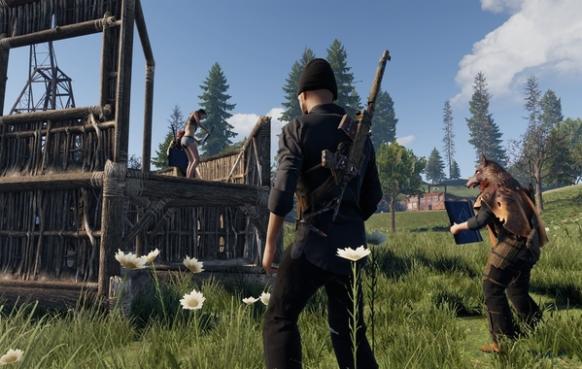 Co-op-spellen kunnen speler-vs-speler (PvP) gameplay, speler-vs-omgeving (PvE), of een mengeling van beide, PvPvE, bevatten.
Hoewel spelers over het algemeen hun eigen gezondheid en leven hebben, moeten spelers in co-op games vaak beperkte middelen delen.
Spelers moeten communiceren, strategieën uitstippelen, coördineren en als een team werken om succesvol te zijn.
Dit is waar Tags om de hoek komen kijken.
Waarom maken we een Top 15 coöperatieve spellenlijst?
Coöperatieve spellen zijn beschikbaar tegen ongelooflijke prijzen, maar met zo veel om uit te kiezen, willen wij u helpen het spel te kiezen dat bij u past.
Bij Cdkeynl geloven we in kwaliteit boven kwantiteit. Daarom vergelijken we data en reviews van onze gebruikers met die van Steam om je de meest gedetailleerde rangschikking te geven die er is.
Hoe komen we aan onze positie?
Wij richten ons op de echte ratings, echte meningen, en aanbevelingen van degenen die het spel gespeeld hebben.
Wij analyseren de gegevens van Metacritic, Steam, en uw ratings op Cdkeynl om de meest nauwkeurige ranking systeem mogelijk te maken.
We houden het simpel en tonen alleen de top 15 spellen om je het beste te geven dat op dat moment beschikbaar is.
Deze lijst zal maandelijks bijgewerkt worden om de markt en speler ervaring weer te geven.
Cdkeynl heeft geen invloed op de ratings; we analyseren alleen de data en presenteren de resultaten.
Wij zijn een prijsvergelijkingswebsite en blijven onpartijdig. Wij tonen prijzen van alle platformen, inclusief Steam, Origin en Epic Games.
---
---