15 van de beste management games en vergelijk de prijzen
Bijgewerkt op Augustus 2021
"Wil je een Beheer Games spelen, maar weet je niet welke je moet kiezen?
Gelukkig is Cdkeynl hier om je te helpen met deze top 15 van de beste Beheer Games!"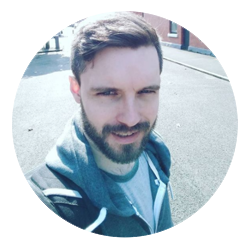 Door  Daniel   

  Sir_Magnetron
---
---
---
Wat zijn de Top 15 Management Games 2021?
---
Genereer je eigen verhaal in deze sci-fi kolonie simulator waarmee je elke keer dat je speelt een nieuw gegenereerde wereld kunt ontdekken. Kijk hoe je kolonisten zich ontwikkelen en verbreek relaties met familieleden, geliefden en echtgenoten. Ambachtelijke structuren, wapens en kleding van metaal, hout, steen, stof en futuristische materialen. Bestrijd piraten, stammen, gekke dieren, gigantische insecten en oude moordmachines.
---
Ontwerp uw ziekenhuis en genees spectaculaire ziekten terwijl u een zorgorganisatie opbouwt waar elke andere provincie jaloers op zal zijn. Met inbegrip van DLC, zijn er meer dan 100 ziekten die onderzocht en genezen moeten worden, met ziekten variërend van 0% tot 90% moeilijkheidsgraad. De game bevat ook verschillende epidemieën, waaronder Abominable Curse en Jogger's Ripple, om jou en je personeel scherp te houden. Wees verantwoordelijk voor het aannemen, trainen, bouwen van nieuwe vleugels en het uitbreiden van uw rol als ziekenhuismanager.
---
Bouw een wereld voor wilde dieren en de dierentuin van je dromen in de ultieme dierentuin-simulator van de makers van Planet Coaster. Het spel is de spirituele opvolger van de Zoo Tycoon uit 2001, ook ontwikkeld door Frontier Developments. Planet Zoo heeft meer dan 80 verschillende soorten dieren die geadopteerd en verzorgd kunnen worden door spelers, waaronder het Aardvarken, de Arctische Wolf, de Reuzenpanda, de Indische Olifant, het Rendier en de Siberische Tijger. Er zijn meer dan 30 gebouwen in het spel om gasten en dieren gelukkig te houden, zoals onderzoekscentra, eet- en drinkplaatsen, personeelsfaciliteiten en toiletten.
---
 PS4 / Xbox One / Xbox Series X
Neem de controle over een soort in zijn vroege stadia van interstellaire ruimteverkenning in het jaar 2200 voordat je ze opbouwt tot de soort van de sterren. Het spel heeft duizenden willekeurig gegenereerde planeten, melkwegstelsels, missies en monsters om te ontdekken. Verdedig of val aan met volledig aanpasbare oorlogsvloten, waarin aanpassing de sleutel tot de overwinning is.
---
De best verkopende grand strategy reeks keert terug met meer functies, nieuwe eenheden, verbeterde mechanica en meer keuzemogelijkheden. Breid uw koninklijk huis uit over de hele wereld via India, Afrika en het noordpoolgebied. Creëer je religie, ontwikkel je militaire strategie en beheer je koninkrijk terwijl je je onderdanen angst inboezemt. Rekruteer ridders, huur huurlingen en losgeld voor gevangenen en beleef de Middeleeuwen als nooit tevoren.
---
Beheers de wetenschap, overwin vreemde nieuwe levensvormen en gebruik ongelooflijke ruimtetechnologie om te overleven en te gedijen in een buitenaardse ruimterots in deze ruimtekoloniesimulatie. Oxygen Not Included is de geweldige titel van Klei Entertainment, ontwikkelaars van games als Invisible Inc. en Don't Starve Together. Tekens komen in de vorm van duplicaten. Elke duplicant heeft attributen, persoonlijke interesses, eigenschappen en vaardigheden om de kolonie aan te bieden. Als alle duplicaten verloren gaan, gaat de kolonie verloren.
---
 Xbox One / Xbox Series X / Switch
Het beste voetbal management simulator komt nog een jaar terug met verbeterde statistieken, een match engine en geheel nieuwe manieren om met het bestuur, de fans, de pers en de spelers te communiceren. Neem de controle over een van de 2.500 beschikbare clubs uit 50 landen, of creëer je eigen club terwijl je je team naar glorie begeleidt. Maak tactieken, scout voor spelers en personeel, doe verzoeken van het bestuur, praat met je spelers, leid teamgesprekken en kijk naar wedstrijden die zich in 3D of 2D ontvouwen.
---
 PS4 / Xbox One / Xbox Series X
---
 PS4 / Xbox One / Xbox Series X
Ga naar de best verkopende franchise en bouw de boerderij van je dromen met de nieuwste toevoeging aan de Farming Simulator-titels van ontwikkelaars, Giants Software. Het spel heeft meer dan 300 authentieke voertuigen en machines, en vijf soorten dieren die u kunt fokken, waaronder varkens, kippen en schapen. Het is de 8e in de serie en uitgebracht op 20 november 2018. De eerste was Farming Simulator 2008 en bevatte slechts één gewas, tarwe en één gelicentieerde fabrikant, Fendt.
---
---
Bouw, creëer en onderhoud geautomatiseerde fabrieken om items van toenemende complexiteit te produceren binnen een oneindige 2D-wereld. Creëer enorme fabrieken in co-op multiplayer en werk samen en delegeer taken tussen u. Hak bomen,mijn erts en maak mechanische armen en transportbanden. Mine for resources, onderzoek technologieën, bouw infrastructuur, automatiseer de productie en bestrijdt vijanden terwijl je een industriële krachtpatser wordt.
---
 Verbeter uw eigendommen en verkoop ze met winst in deze one-person renovatie crew simulator. Kopen, repareren en verbouwen van verwoeste huizen. Geef ze een tweede leven en verkoop ze met winst. Hamer, boor, spijker en schroef dingen in elkaar, doe wat nodig is om uw huizen te repareren en op te ruimen. Ontwerp en decoreer zoals u dat wilt, met honderden unieke items die beschikbaar zijn om het interieur van uw huizen te decoreren en in te richten.
---
Als hoofdingenieur van een futuristisch ruimteprogramma, is het jouw taak om toezicht te houden op de bouw van structuren die in staat zijn de kracht van hele sterren te benutten. Ontwerp en bouw een geautomatiseerd transportsysteem met transportbanden om grote hoeveelheden grondstoffen tussen planeten te verplaatsen. Het spel bevat een procedureel gegenereerd universum, wat betekent dat er elke keer dat je speelt nieuwe neutronensterren, dwergplaneten en rode reuzen ontstaan.
---
 PS5 / PS4 / Xbox One / Xbox Series X
Bouw de Jurassic World die je altijd al hebt gewild en kom dichtbij en persoonlijk met al je favoriete dinosaurussen uit de franchise. Het spel bevat meer dan 60 dinosaurussen, waaronder die van de Sauropod, Theropod, Ceratopsia en Stegosauria groepen, met dinosaurussen zoals Triceratops, Velociraptors en Tyrannosaurus. U kunt bio-ingenieur ongelooflijke dinosaurussen die denken, voelen en intelligent reageren op de wereld om hen heen. Creëer dinosaurussen met unieke gedragingen, eigenschappen en verschijningen om uw park echt de uwe te maken. Ontgrendel de Sandbox-modus en gebruik alles wat je hebt ontgrendeld in de carrière-modus om het themapark van je dromen te bouwen.
---
Overleef in een procedureel gegenereerde co-op survival horror op een onderzeeër die reist in een oceaan op Jupiters maan Europa in een spel geïnspireerd door FTL en Rimworld. Als de laatste van de mensheid de oceaan verkennen, wapens, motoren en sonar bedienen, missies voltooien en beslissen of je de angstaanjagende monsters die je tegenkomt gaat bestrijden of ontvluchten. Craft items om je bemanning te helpen overleven, of verraad ze allemaal en breng de onderzeeër naar beneden in brute 2-16 speler online multiplayer.
---
Wat is een Management Spel?
Een Management videospel geeft de speler de leiding over een team, organisatie of stad en belast hem met het bouwen, uitbreiden en beheren met beperkte middelen.
Bij managementspellen moet de speler plannen maken, middelen en economie in evenwicht brengen, en infrastructuur en personeel beheren.
Hoewel deze spellen vaak verschillende spelmodi hebben, waaronder vooraf opgestelde scenario's en uitdagingen, is het algemene doel van de speler vaak om succesvol te zijn zonder zichzelf failliet te laten gaan.
Management games hebben vele subgenres, waaronder de volgende:
Tycoon

Life

Fabriek
Regering

Sports
Dit is waar Tags om de hoek komen kijken.
Waarom maken we een Top 15 Management Games lijst?
Management Games zijn beschikbaar tegen ongelooflijke prijzen, maar met zo veel om uit te kiezen, willen wij u helpen het spel te kiezen dat voor u geschikt is.
Bij Cdkeynl geloven we in kwaliteit boven kwantiteit. Daarom vergelijken we data en reviews van onze gebruikers met die van Steam om je de meest gedetailleerde rangschikking te geven die er is.
Hoe komen we aan onze positie?
Wij richten ons op de echte ratings, echte meningen, en aanbevelingen van degenen die het spel gespeeld hebben.
Wij analyseren de gegevens van Metacritic, Steam, en uw ratings op Cdkeynl om de meest nauwkeurige ranking systeem mogelijk te maken.
We houden het simpel en tonen alleen de top 15 spellen om je het beste te geven dat op dat moment beschikbaar is.
Deze lijst zal maandelijks worden bijgewerkt om de markt en de speler ervaring weer te geven.
Cdkeynl heeft geen invloed op de ratings; we analyseren alleen de gegevens en presenteren de resultaten.
Wij zijn een prijsvergelijkingswebsite en blijven onpartijdig. We tonen prijzen van alle platforms, inclusief Steam, Origin en Epic Games.
---
---