15 van de beste FPS-spellen en vergelijk de prijzen
Bijgewerkt op Juli 2021
"Wil je een FPS Games spelen, maar weet je niet welke je moet kiezen?
Gelukkig is Cdkeynl hier om je te helpen met deze top 15 van de beste FPS Games!"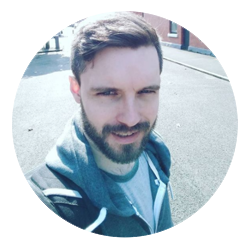 Door  Daniel   

  Sir_Magnetron
---
---
---
Wat zijn de Top 15 FPS Games 2021?
---
---
Laat je vallen op de grond en plunder, schiet en overleef in deze snelle team-based battle royale van Respawn Entertainment. Kies uit meer dan een dozijn unieke legendes, elk met unieke vaardigheden, en zoek naar buit, inclusief wapens, schild en munitie, terwijl je vecht om te overleven tegen 19 andere ploegen om de laatste te zijn. Speel in zes speltypen, waaronder Duo's, Apex en Ranked Leagues, en breng je personages in evenwicht om in-game drops te verdienen, zoals wapen- en personagehuiden, en unieke banners.
---
 PS5 / PS4 / Xbox One / Xbox Series X
Neem het tegen elkaar op in intense team gevechten op korte afstand. Het spel is voortdurend in ontwikkeling, met nieuwe operators, gadgets en tactieken die voortdurend worden toegevoegd en bijgewerkt. Je barricadeert muren, breekt door toegangspunten, legt vallen en werkt samen met je team.
---
Red de laatste stad van de mensheid tegen de duistere krachten in een reactie first-person shooter, en beleef het epische filmische verhaal alleen of met vrienden. Kies je Guardian-klasse, met Titan, Warlock en Hunter, verzamel een fantastische reeks exotische wapens en harnassen en speel met of tegen je vrienden en andere Guardians in de PvE- en PvP-speltypen.
---
Van de makers van Crysis komt een nieuwe competitieve first-person PvP bounty jacht met zware PvE-elementen, die zich afspeelt als de zon op het Wilde Westen valt. Speel een unieke ervaring die een hoge spanning en een hoge beloning voor een hoog risico biedt. Speel in games die tot 12 Hunters hebben, jaag op monsterlijke doelen, en wees de eerste groep die de bounty opeist en ontsnapt. Overleef de monsters en andere Jagers met je dood betekenen het verlies van je items, buit, en karakter voorgoed. Waad door de Louisiana moerassen met niets anders dan je verstand en je Dark Sight om je te begeleiden in je jacht en te ontsnappen.
---
 PS4 / Xbox One / Xbox Series X
---
 PS5 / PS4 / Xbox One / Xbox Series X
Schakel je vijanden van afstand uit en schakel voor het eerst in de serie doelen uit die verder dan 1.000 meter zijn. Gebruik tactiek en stealth om je door de dodelijke campagne te bewegen, en ontdek vijf kaarten verspreid over het Midden-Oosten. Neem meer dan een dozijn opdrachten aan en speel missies opnieuw om alle doelstellingen met succes te voltooien.
---
 PS5 / PS4 / Xbox One / Xbox Series X
De nieuwste plunderaar-shooter van Gearbox geeft je de controle over een van de vier Vault Hunters, elk met unieke vaardigheden, speelstijlen, vaardigheidsbomen en aanpassingsopties. Maak gebruik van een oneindige hoeveelheid geweren en gadgets, ontdek nieuwe werelden, unieke omgevingen en vijanden, en doe het allemaal in de co-op modus.
---
Met je hogedrukreiniger is het je taak om de buurt schoon te maken en er je brood mee te verdienen. Er is geen score om te verslaan, en in plaats daarvan ben je gewoon vuil, schimmel, graffiti en mos aan het verwijderen van gebouwen, voertuigen en trottoirs. Maak schoon met creativiteit en deel je werk met anderen.
---
Betreed de wereld van The Master Chief en vecht over de sterren in een van de grootste first-person shooter-franchises ooit. Laat je meeslepen door de campagne of de instant matchmaking in Halo CE, Halo 2, Halo 3 en Halo 4. De collectie bevat nieuwe aanpasbare opties, nieuwe seizoensgebonden en wekelijkse uitdagingen en nieuwe spelmodi, allemaal met PC-instellingen en optimalisaties zoals 4K, ondersteuning voor muis en toetsenbord, en 60+ FPS.
---
 PS5 / PS4 / Xbox One / Xbox Series X
Speel als V, een huurling die geobsedeerd is door het zoeken naar een uniek implantaat dat de sleutel is tot onsterfelijkheid in de open wereld van Night City. Cyberpunk 2077 heeft een eerstepersoons perspectief met V's gezicht, kapsel, kleding, achtergrond, lichaamstype en aanpassingen, allemaal aanpasbaar. Speel verschillende minigames, waaronder hacken, boksen, autoracen, vechtsporten en schietbanen.
---
Val in het Warhammer universum en ervaar de 1-4 speler PvE actie tegen de Chaos en Skaven hordes van dichtbij. Het spel bevat vijf helden, elk met drie beschikbare carrières, en meer dan 20 wapentypes, waaronder zwaard, foelie, hamer, hellebaard, boog en war pick. Vecht over meer dan 15 missies met heldenspecifieke buit beschikbaar om het spel eindeloos herspeelbaar te maken.
---
 PS5 / PS4 / Xbox One / Xbox Series X
---
Zero Hour is een tactische, teamgebaseerde FPS met de nadruk op actie in close-quarters. Beheers zowel defensieve als aanvallende gadgets terwijl je samenwerkt met je teamgenoten om doelstellingen te voltooien. Je team kan voor elke ronde een strategie bepalen, en je zult je beperkte middelen gedurende de wedstrijd moeten beheren
---
 PS4 / Xbox One / Xbox Series X
De sensatie van de jacht is nog nooit zo visueel adembenemend en meeslepend geweest als met Hunter: Call of the Wild, met statistieken, klassementen en trofeeën beschikbaar. Stap in de open wereld vol met wilde dieren, van herten en bizons tot beestjes en insecten. Ontdek uitkijkpunten en jachttorens en ervaar een dag- en nachtcyclus met dynamische weersomstandigheden Ga te voet of met een 4×4 ATV op pad door de 50 vierkante kilometer gevarieerd terrein op verschillende kaarten.
---
Wat is een FPS spel?
Een first-person shooter (FPS) is een videospelletje dat wordt gespeeld in het first-person perspectief, waarbij de nadruk ligt op schieten.
FPS-spellen kunnen uit levels of open-wereld omgevingen bestaan.
Spelers hebben vaak meerdere wapens tot hun beschikking, maar met beperkte munitie, waardoor ze op zoek moeten naar extra munitie.
FPS-spellen hebben vaak loadouts, power-ups, terugslag van wapens, health packs, dynamische vuurgevechten en snelle actie.
Dit is waar Tags om de hoek komen kijken.
Waarom maken we een top 15 FPS games lijst?
FPS Games zijn beschikbaar tegen ongelooflijke prijzen, maar met zo veel om uit te kiezen, willen we je helpen het spel te kiezen dat bij je past.
Bij Cdkeynl geloven we in kwaliteit boven kwantiteit. Daarom vergelijken we data en reviews van onze gebruikers met die van Steam om je de meest gedetailleerde rangschikking te geven die er is.
Hoe komen we aan onze positie?
Wij richten ons op de echte ratings, echte meningen, en aanbevelingen van degenen die het spel gespeeld hebben.
Wij analyseren de gegevens van Metacritic, Steam, en uw ratings op Cdkeynl om de meest nauwkeurige ranking systeem mogelijk te maken.
We houden het simpel en tonen alleen de top 15 spellen om je het beste te geven dat op dat moment beschikbaar is.
Deze lijst zal maandelijks worden bijgewerkt om de markt en de speler ervaring weer te geven.
Cdkeynl heeft geen invloed op de ratings; we analyseren alleen de gegevens en presenteren de resultaten.
Wij zijn een prijsvergelijkingswebsite en blijven onpartijdig. We tonen prijzen van alle platforms, inclusief Steam, Origin en Epic Games.
---
---