15 van de beste RPG spellen en vergelijk prijzen
Bijgewerkt op Juli 2021
"Wil je een RPG Games spelen, maar weet je niet welke je moet kiezen?
Gelukkig is Cdkeynl hier om je te helpen met deze top 15 van de beste RPG Games!"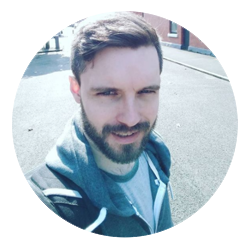 Door  Daniel   

  Sir_Magnetron
---
---
---
Wat zijn de Top 15 RPG spellen 2021?
---
Tamriel komt tot leven in een steeds groter wordende en aanhoudende wereld vol avontuur, mysterie en keuzes. Kies je speelstijl, bepaal waar je avontuur begint en eindigt, en ga alleen of met vrienden op zoek. Voer oorlog, maak voorwerpen en neem het op tegen honderden andere spelers in intense PvP.
---
PS5 / PS4 / Xbox One / Xbox Series X
Speel door de geremasterde Mss Effect-trilogie, met bijgewerkte visuals, UI, AI-gedrag en wapenbalans. De collectie bevat meer dan 40 DLC uit de drie games, waaronder promotiewapens, armors en packs. Neem je keuzes mee van de ene game naar de andere en beleef het ongelooflijke en bekroonde verhaal.
---
PS5 / PS4 / Xbox One / Xbox Series X
In de nieuwste looter-shooter van Gearbox kruip je in de huid van een van de vier Vault Hunters, elk met unieke vaardigheden, speelstijlen, vaardigheden en aanpassingsopties. Maak gebruik van een oneindige hoeveelheid wapens en gadgets, ontdek nieuwe werelden, unieke omgevingen en vijanden, en doe dit alles in co-op modus.
---
Kruip in de huid van Aloy, een verstotene van haar stam, en beleef haar epische reis van zelfontdekking als ze haar lot leert kennen. Machines domineren de toekomstige aarde en om te overleven zal Aloy gebruik moeten maken van tactiek, instinct en krachtige aanvallen. De Complete Edition bevat de game, de uitbreiding Frozen Wilds, de Carja Storm Ranger Outfit en Carja Mighty Bow, Banuk Trailblazer Outfit en Banuk Culling Bow, evenals nieuwe landen, vaardigheden, wapens en dodelijke machines.
---
PS5 / PS4 / Xbox One / Xbox Series X
Kruip in de huid van een jager en ga samen met je altijd betrouwbare Palico de strijd aan met gigantische monsters in de nieuwe wereld – allemaal in naam van het onderzoek. Gebruik en beheers elk van de 14 wapens die je tot je beschikking hebt, elk met zijn eigen unieke eigenschappen en aanvallen. Gebruik je Scoutflies om monsters op te sporen aan de hand van hun voetafdrukken en wonden. Verzamel meer informatie over het monster als je Scoutflies geuren onthouden en je naar verdere sporen leiden. Vecht samen met je Palico, je altijd betrouwbare kameraad die gespecialiseerd is in een verscheidenheid aan offensieve, defensieve en ondersteunende vaardigheden.
---
Kruip in de huid van Monster Rider en gebruik je unieke vermogen om een band te smeden met monsters om ongelooflijke partnerschappen aan te gaan terwijl je aan een gevaarlijke reis begint. Ga epische missies aan, ontdek bekende en nieuwe monsters uit de franchise en bouw vriendschappen op terwijl je een verhalende RPG verkent.
---
PS5 / PS4 / Xbox One / Xbox Series X / Switch
Trotseer de god van de doden in deze hack and slash rogue-achtige dungeon crawler, met een volledig ingesproken cast en duizenden unieke verhaalgebeurtenissen om te ontdekken. In Hades is niets onmogelijk, want de onderwereld is voortdurend in beweging en bazen zullen je niet vergeten. Gebruik krachtige magie en legendarische wapens om aan het vuur van de hel te ontsnappen.
---
Maak het personage dat je wilt spelen met een robuuste personage creatie tool en spring in skill-based gevechten en belegeringsoorlogen. Vis, handel, ambacht, kook en jaag op monsters en enorme eindbazen in een wereld die naadloze beweging biedt zonder laadtijden. Ervaar dag/nacht-cycli, uniek weer, gevechten te paard, en het temmen en fokken van paarden en olifanten.
---
Het spel speelt zich af in de Noorse wereld van Valheim en je speelt als een ziel die de orde in het vagevuur moet herstellen. Het spel bevat een procedureel gegenereerde wereld, en je zult op je zoektocht wezens van legende en mythe moeten doden. Je kunt huizen bouwen en wapens, harnassen en voedsel maken.
---
PS4 / PS5 / Xbox One / Xbox Series X
Speel als V, een huurling die op zoek is naar een uniek implantaat dat de sleutel is tot onsterfelijkheid in de open wereld van Night City. Cyberpunk 2077 heeft een first-person perspectief met V's gezicht, kapsel, kleding, achtergrond, lichaamstype en modificaties, allemaal aanpasbaar. Speel verschillende minigames, waaronder hacken, boksen, autoracen, vechtsporten en schietoefeningen.
---
PS4 / Xbox One / Xbox Series X
Overleef voor het eerst de woestenij met vrienden en stippel je eigen weg uit in een nieuwe online wereld met honderden locaties. Creëer je personage met het S.P.E.C.I.A.L.-personagesysteem, bouw, knutsel en verzamel zelfs een nucleaire raket. Gebruik je C.A.M.P. om aan de broodnodige schuilplaatsen en voorraden te komen, of overleef de Nucleaire Winter in het speltype PvP battle royale voor 52 spelers.
---
PS4 / Xbox One / Xbox Series X
Beïnvloed het lot van het oude Griekenland en onthul de geheimen van je verleden in de nieuwste van de Assassin's Creed-franchise. Spelers kunnen kiezen om te spelen als broer of zus Alexios of Kassandra, met meerdere eindes beschikbaar. Pas je uitrusting, schip en speciale vaardigheden aan om een legende te worden.
---
Het spel speelt zich 1200 jaar na het eerste af en biedt zes oorsprongen, vijf verschillende rassen en meer dan een dozijn speelbare klassen. Je kunt overal op ontdekkingstocht gaan, met iedereen praten en overal interactie mee hebben. Je kunt je avonturen maken en delen of campagnes downloaden via Steam Workshop.
---
PS4 / Xbox One / Xbox Series X
In deze prequel van NieR Automata ben jij een jongeman die zijn zus van haar terminale ziekte probeert te redden door de Verzegelde Verzen te vinden. Ontdek een duister, kronkelend verhaal in de wereld van NieR, ontmoet anderen die proberen te overleven in de verwoeste wereld, en vecht met zwaarden en krachtige magie. Pas je personage aan om je speelstijl te personaliseren met magie, vaardigheden en wapens.
---
PS4 / Xbox One / Nintendo Switch
Verken levendige werelden en speel een epische, verhaalgedreven campagne vol over-the-top personages, humor en wraak. Verzamel een crew van buitenbeentjes, reis door het heelal en ontdek nieuwe nederzettingen, ruimtestations en locaties. Voltooi quests, maak keuzes die van invloed zullen zijn op jou en je bemanning, en vorm je eigen legende in Obsidian's nieuwste RPG.
---
Wat is een rollenspel ?
In een rollenspel (RPG) bestuurt de speler een personage of een groep personages, waarbij de nadruk ligt op het verhaal, de ontwikkeling van het personage en de setting.
RPG's laten spelers taken of zoektochten voltooien en bieden ervaring, vaardigheid, of level punten voor succesvolle voltooiing.
Spelers kunnen keuzes maken die direct invloed hebben op de relaties tussen personages en groepen, de beschikbare quests en het verhaal.
Dit is waar
Tags
om de hoek komen kijken.
Waarom maken we een top 15 RPG spelletjes lijst?
RPG Games zijn verkrijgbaar tegen ongelooflijke prijzen, maar met zo veel om uit te kiezen, willen we je helpen het spel te kiezen dat bij je past.
Bij Cdkeynl geloven we in kwaliteit boven kwantiteit. Daarom vergelijken we data en reviews van onze gebruikers met die van Steam om je de meest gedetailleerde rangschikking te geven die er is.
Hoe komen we aan onze positie?
Wij richten ons op de echte ratings, echte meningen, en aanbevelingen van degenen die het spel gespeeld hebben.
Wij analyseren de gegevens van Metacritic, Steam, en uw ratings op Cdkeynl om de meest nauwkeurige ranking systeem mogelijk te maken.
We houden het simpel en tonen alleen de top 15 spellen om je het beste te geven dat op dat moment beschikbaar is.
Deze lijst zal maandelijks worden bijgewerkt om de markt en de speler ervaring weer te geven.
Cdkeynl heeft geen invloed op de ratings; we analyseren alleen de gegevens en presenteren de resultaten.
Wij zijn een prijsvergelijkingswebsite en blijven onpartijdig. We tonen prijzen van alle platforms, inclusief Steam, Origin en Epic Games.
---
---